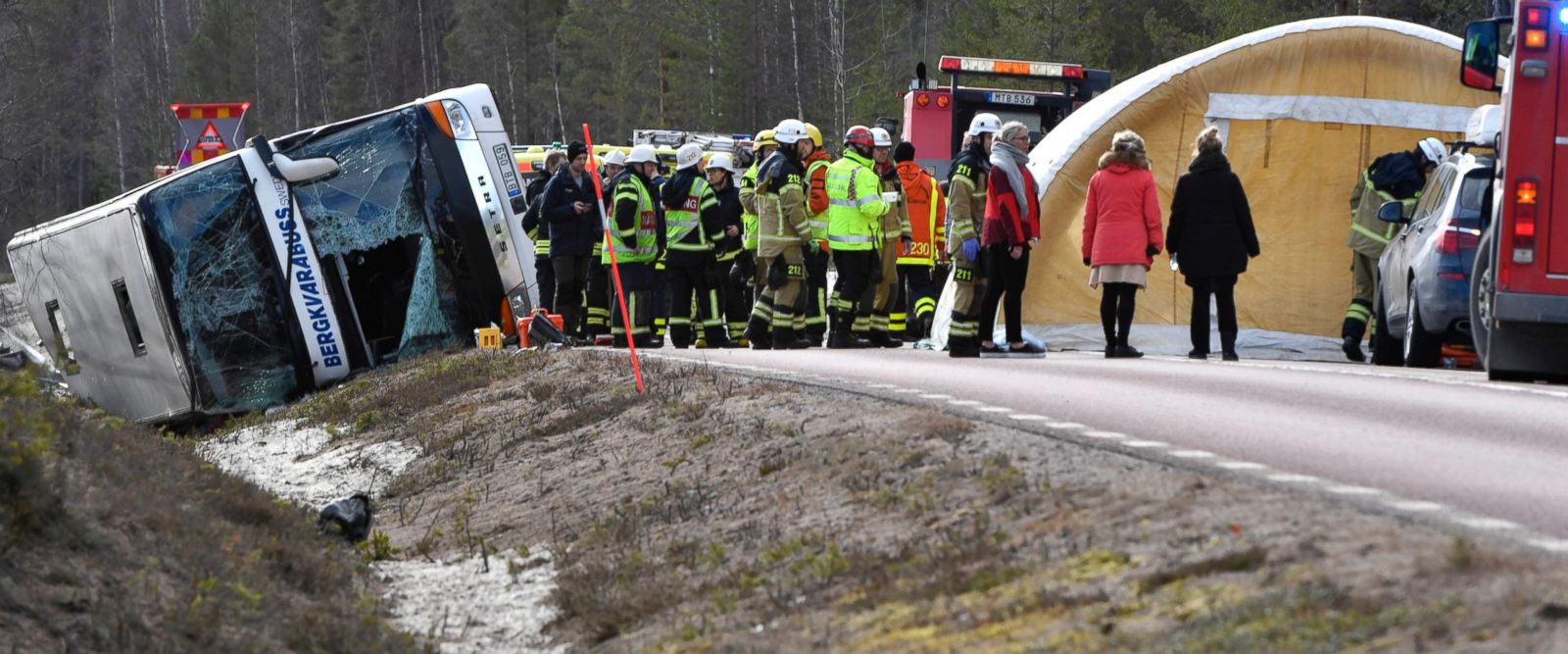 Stockholm:Swedish rescue officials say a bus with some 60 people on board mostly schoolchildren has crashed in central Sweden, resulting in many injuries.
Rescue services spokesman Peter Nystedt says some 25 people were injured some seriously in the accident on a main highway, south of Sveg, a small town 430 kilometers northwest from the capital, Stockholm.
The bus reportedly was en route to a ski resort on Sunday morning, local media said. Pictures showed the bus lying on its side in a ditch beside the highway.
The cause of the accident was not known but the road reportedly was icy when the accident occurred at about 7 a.m.
No further details were immediately available
—PTI