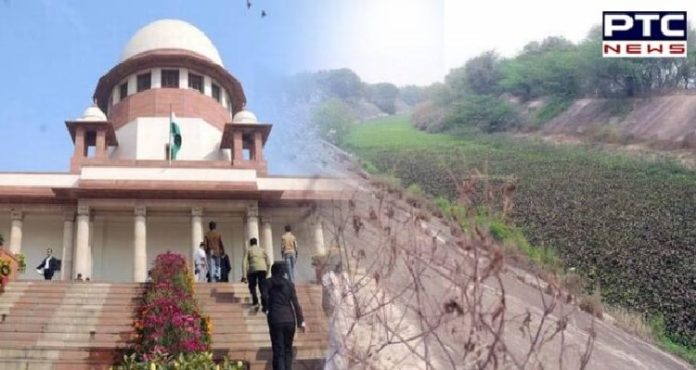 SYL Canal Issue: The Supreme Court on Tuesday has given 4 months to Punjab, Haryana, and the Centre government to discuss the issue and has extended the hearing date. Now, the Supreme Court will hear the Sutlej Yamuna Link canal issue after four months. Earlier, the Supreme Court gave the next hearing date on September 3.
Also, the top court directed Punjab, Haryana and the Central government to conduct the meeting over the construction of Sutlej Yamuna Link Canal (SYL Canal) issue.
Also Read: Punjab CM Captain Amarinder Singh meets PM Narendra Modi in Parliament to discuss SYL Canal issue
SYL Canal Link is a proposed 214-km long canal in India which will enable the connection of Sutlej and Yamuna rivers. It defines the water sharing between the states of Punjab and Haryana. However, the matter has been referred to the Supreme Court.
-PTC News