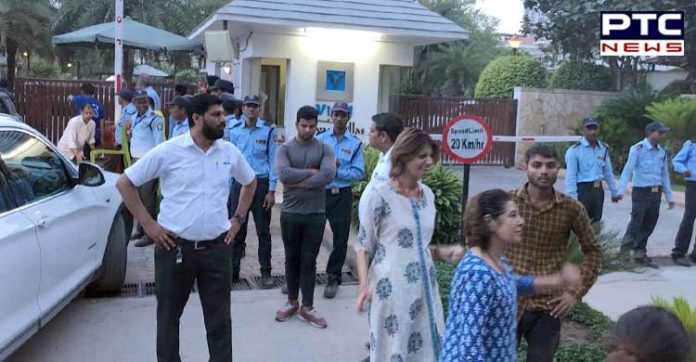 Tatvam Villas' residents continue to be harassed despite order by HRERA
Residents of Tatvam Villas, a privately developed colony by Vipul Ltd. continued to be at the mercy of the builder, despite the development being over and Villas being handed over since 2010.
Also Read: Avoid distractions! Bihar bans mobile phones at high-level meetings
The upscale colony comprising of 254 villas was developed in 2006 and possession given since 2010. Ithas more than 200 families living in three blocks. Builder had signed a one-sided maintenance agreement with the residents and despite repeated requests had not handed over the maintenance to the residents.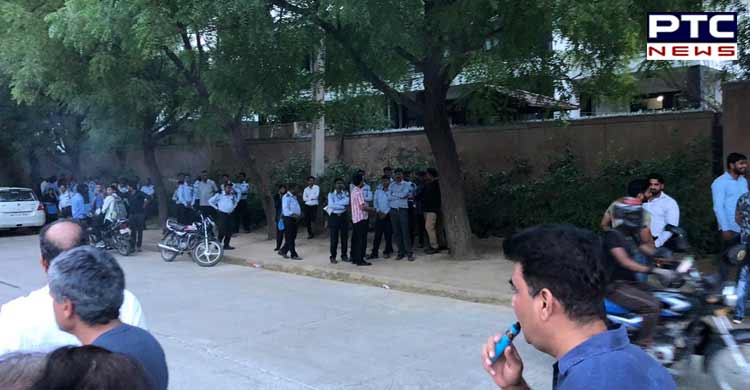 Residents have been fighting for getting maintenance from the builder to be able to manage the complex on their own and approached various authorities in this regard. While this was going on, residents kept onunearthing major infrastructure deficiencies like lack of load, non-supply of canal water, etc.
The order clearly establishes that RWA should be maintaining the complex and developer has no role to play. With immediate effect, the residents can manage these services on their own.
Also Read: Delhi CEO Vijay Kumar Dev appointed as chief secy
"We have been running pillar to post to get justice. We left no authority and made various representations, but there was no solution in sight" said one of the residents. "The law itself was ambiguous and left residents at the mercy of developers who had signed one-side agreements. RERA has come as a big relief and listened to our woes and justice has been done".
In line with the order, residents took over the security of the complex on 9th May evening. However, the builder is adamant on not listening to the residents and is not going by the order.
Residents are standing strong and using their collective strength to get what is long due to them.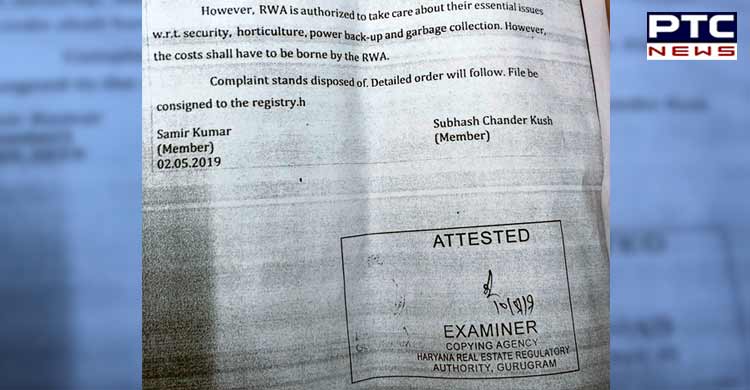 RERA order comes as a big relief as it fulfills long standing demands of residents to be able to run the complex services on their own
RERA directed the Tatvam Resident Welfare Association to take over all services like security, power backup, horticulture, housekeeping etc.
Landmark judgement for all plotted colonies as they can now approach RERA for relief
Residents of Tatvam Villas have been in litigation with developer Vipul Ltd since 2016 on various issues like community center converted into club, overcharging of electricity, etc., and have been able to get reliefs only from courts and authorities
Despite the landmark judgement, authorities continue to drag their feet in implementing the order adding to residents' woes.
-PTC NEWS