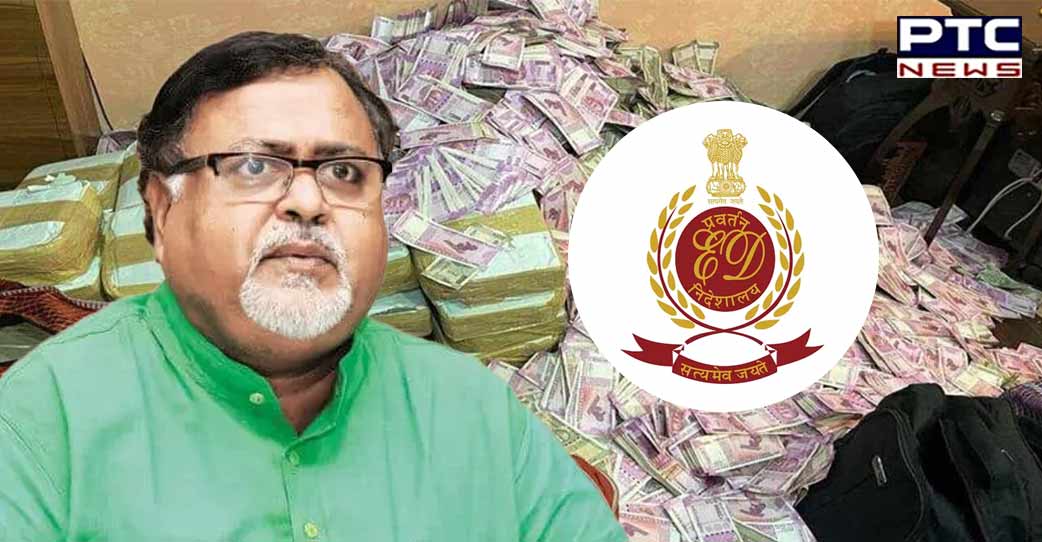 New Delhi, September 20: The Enforcement Directorate (ED) has filed a prosecution complaint against eight accused including Partha Chatterjee and Arpita Mukherjee in the teachers recruitment scam in West Bengal before the PMLA Special Court, Calcutta.

According to agency officials, six entities were used for money laundering.
Partha and Arpita laundered money through M/s Echhay Entertainment Pvt Ltd, Ananta Texfab Pvt Ltd, Symbiosis Merchants Pvt Ltd, Sentry Engineering Pvt Ltd, Viewmore Highrise Pvt Ltd, and APA Utility Services. On Monday, the Special Court took cognizance of the Prosecution Complaint after finding that a prima facie case had been made against the eight accused.
Also Read | SC dismisses plea challenging validity of Haryana Sikh Gurdwara (Management) Act 2014
On July 23, the ED arrested Partha Chatterjee, then Minister of the Government of West Bengal, and his close associate Arpita Mukherjee. The accused are currently in Judicial Custody and will appear before the Special Court again on September 28.
The ED has already recovered cash totalling Rs. 49.80 Crore, gold and jewellery worth more than Rs. 5.08 Crore, and provisionally attached properties worth Rs. 48.22 Crore, bringing the total seizure in the case to Rs. 103.10 Crore.
Also Read | World Bank okays $150 million loan for Punjab to improve state's finances, service delivery
-PTC News