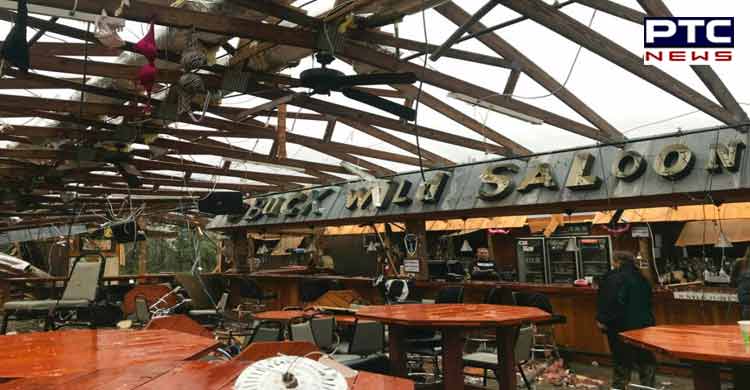 Tornadoes in Alabama and Georgia kill 23
Twenty-three people have lost their lives in a series of Tornadoes that struck Alabama and Georgia on Sunday. They have destroyed several houses in these areas.
Also Read: Priyanka Chopra opens up about her lavish wedding on Ellen DeGeneres' show
There are hundreds of people who got injured when the tornadoes struck. They were shifted to a nearby hospital. Authorities have confirmed that a significant area has been damaged. The National Weather Service Birmingham Alabama has been giving Tornado Emergency to the public.
Also Read: PM Modi says country in safe hands after IAF strikes terror camps in Pak
The authorities in the region are continuously rescuing people stuck in these regions. The tornadoes have caused severe loss to life and property.
Further details in the matter are awaited.
- PTC NEWS