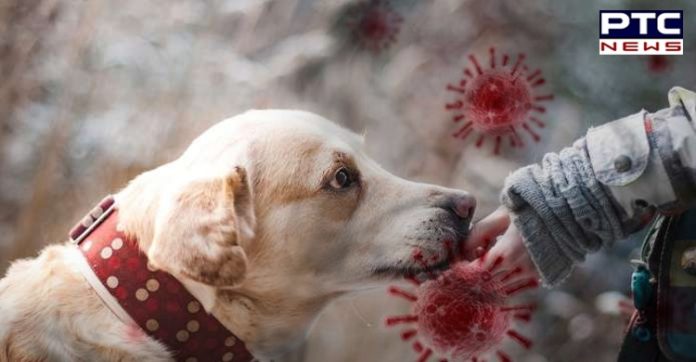 According to the latest study, German researchers have come up with a fact that trained dogs can detect the novel coronavirus infection in humans with a 94 percent success rate. According to the researchers, coronavirus-sniffing dogs could help prevent the spread of COVID-19 in public areas such as airports and sporting events.

A study, published in the BMC Infectious Diseases by the University Veterinary Medicine Hannover, stated that 8 dogs from Germany's armed forces trained for one week identified the contagion disease in humans. In the study, the dogs sniffed the saliva of 1,012 both corona positive and negative people to identify the virus with 94 percent accuracy.

The study found that trained dogs can detect respiratory secretion samples from hospitalised and clinically diseased COVID-19 infected patients. The dogs discriminated between samples from corona positive patients and negative patients.
The dogs are able to detect a specific smell of the metabolic changes that occur in those patients, Professor Dr Maren Von Köckritz-Blickwede said. According to Dr. Holger Volk, another professor from the university, dogs have a sense of smell which is 1,000 times better than the humans.
Also Read | MHA issues new guidelines for Unlock 3
Likewise, the researchers believe that the results from their study may form a basis for the screening method of COVID-19. Earlier in May, a report stated that a similar study has started in the UK to find out whether specialist medical sniffer dogs can detect coronavirus in humans.
-PTC News