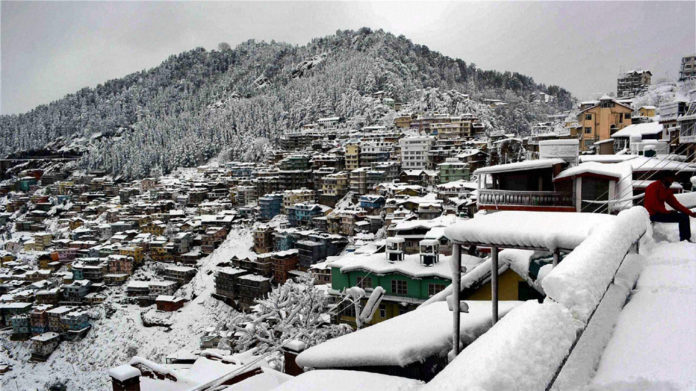 Travel agents of Gujarat have removed Shimla from their list
Gujarat is important for Shimla as bulk tourists are necessary for the survival of the tourism industry and Gujarat is a state where travel agents bring groups of tourists. Lately, travel agents of Gujarat have removed Shimla from their list!
The hike in composite fee of buses, no permission to buses to enter the city, absence of Gujarati food and nothing much to visit other than The Mall and Kufri in Shimla had been cited as the reasons by travel agents, he said, adding that with this budget, the tourist preferred foreign destinations.
Though president, Tourism Industry Stakeholders Association, MK Seth had apprised the stakeholders that Jakhu ropeway, Tulip Garden, Army and wax museums and a number of new tourist destinations had come up, the state government had miserably failed to promote Shimla and other areas as tourist destinations, Seth added.
"The operating costs of hotels had increased as the tariff charged from hoteliers was 35 per cent higher and property tax was 25 per cent higher than the commercial rate while electricity charges were on fixed demand charges (Rs 125 per kilowatt), which hotel owners had to pay whether there was occupancy or not," said general secretary of the association Rahul Chawla.
As per the data of the department, 1,96,01,533 tourists, including 4,70,992 foreigners, visited the state last year, which was 6.24 per cent more than the previous year. However, the hoteliers refuted the figures.
-PTC News