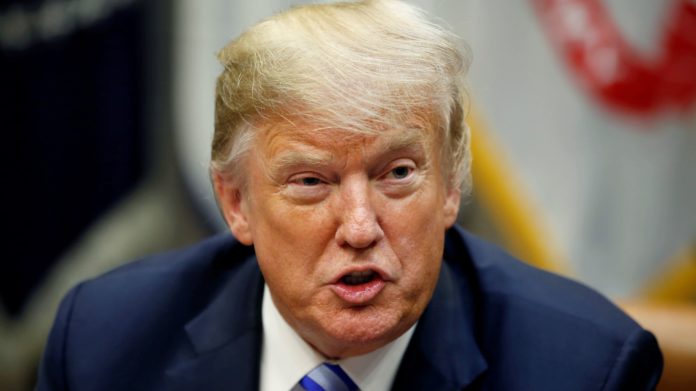 Trump To move ahead with $200BN More In Tariffs Despite China Talks
U.S. President Donald Trump has instructed aides to move ahead with tariffs on $200 billion worth of Chinese goods.
The US president had met with top officials and has directed them to proceed with the plan to impose tariffs on China, earlier this week.
White House spokeswoman, Lindsay Walters, saying, "The President has been clear that he and his administration will continue to take action to address China's unfair trade practices. We encourage China to address the long-standing concerns raised by the United States."
Also Read: Concessions will not be implemented if US imposes trade sanctions, warns China
US Treasury Secretary Steven Mnuchin has been working to break the deadlock to stop the escalating trade war between the two countries. He had even extended an invitation to Beijing to resume trade negotiations even before the proposed tariffs are yet to kick in.
Welcoming the US' offer, Chinese Commerce Ministry spokesperson Gao Feng said, "The escalation of trade conflicts doesn't benefit either side's interests."
Earlier in July, this year, Washington has pushed 25 percent tariffs on USD 34 billion of Chinese imports and imposed another USD 16 billion last month.
Beijing has also imposed 25 percent tariffs on USD 50 billion of American goods.
-PTC NEWS