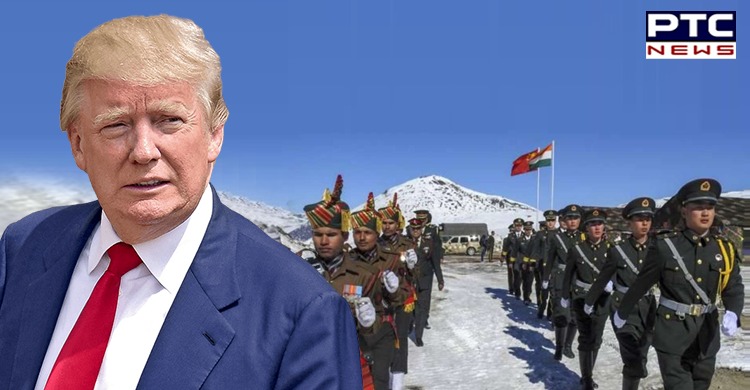 Trump has called the situation between India-China borders 'very nasty'. He said that the Chinese are 'going at it much more strongly' than a lot of people understand and he would 'love to get involved and help' ease the tension.

India and China are engaged in a face off in multiple places in eastern Ladakh since four months. China is trying to occupy Indian Territory in the southern bank of Pangong Lake and since then the two sides are involved in diplomatic and military talks to resolve the border issue.
In a White House news conference, Trump said, "While we're at it, we're talking about China and India are going at it pretty good on the border, as you know. It's been very nasty,"
He said that he is talking to both India and China about the situation.
"And we stand ready to help with respect to China and India. If we can do anything, we would love to get involved and help. And we are talking to both countries about that," he added.
When he was asked if China is bullying India, he said that he hoped it is not the case but noted that China is "certainly going at it".
"I hope not... But they (China) are certainly going at it. They are going at it much more strongly than a lot of people even understand," Trump quoted.
Also Read | Media Report: India, Russia finalize AK-47 203 rifles deal
This has come after Defence Minister; Rajnath Singh held talks with his Chinese counterpart Gen.
Wei Fenghe in Moscow with a focus on easing escalating border tension in eastern Ladakh. They met on the sidelines of a meeting of the defence ministers of the Shanghai Cooperation Organization.
-PTC News