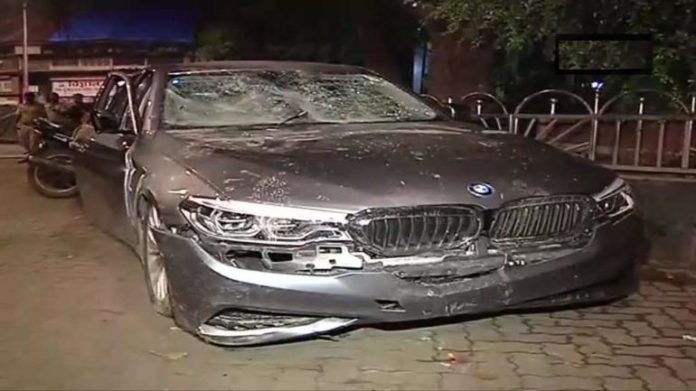 TV Artist hits seven vehicles in Mumbai
Drunken television artist's speeding car hit and damaged at least 7 cars at Santacruz in Mumbai on Monday night. The TV actor Ruhi Shaileshkumar Singh (30) was in an inebriated state. She hit and damaged seven other vehicles.
Also Read: Mumbai: Speeding Jaguar hits 10 vehicles, several injured
According to media reports, four two-wheelers and three cars were damaged. No causality was reported in the accident. A video of the accident is making rounds on the internet. She can be seen arguing with people who had gathered around her car. In the video, it could also be seen accusing the police of assaulting her.
Also Read:Two killed after being run over by bus in Uttar Pradesh
The police has registered a case against Ruhi Shaileshkumar Singh. The investigations are underway.
– PTC NEWS