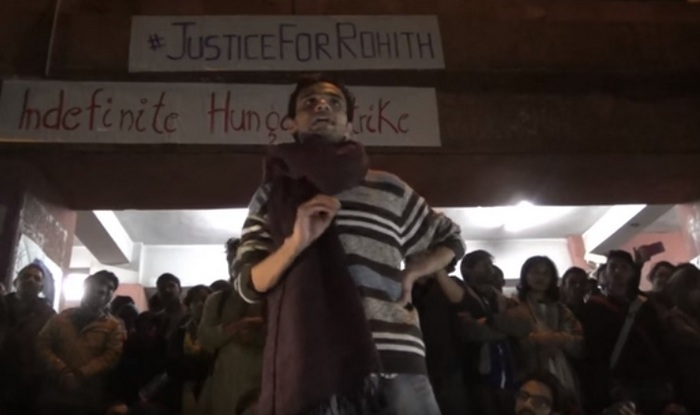 JNU students Umar Khalid and Anirban Bhattacharya, who surrendered before the police last night, were arrested in the wee hours today after being questioned for five hours.
"Before being arrested they were questioned for at least five hours in which the police enquired about their whereabouts and hideouts during the phase when police was looking out for them in connection with the sedition case which led to arrest of JNUSU president Kanhaiya Kumar," a senior police official said.
The police also enquired whether two of them were the main organisers of the February 9 event against the hanging of Parliament attack convict Afzal Guru, and whether they were involved in anti-India sloganeering which allegedly took place.
The police official, added, that the force is waiting for three more students to surrender.
The duo, who returned to the JNU campus last Sunday after having gone missing since February 12, drove from the administrative block to the main gate of the university, got into a Delhi Police vehicle and were taken to an undisclosed destination last night.
Besides Kumar, Khalid and Bhattacharya, the other students are Rama Naga, Ashutosh Kumar and Anant Prakash.