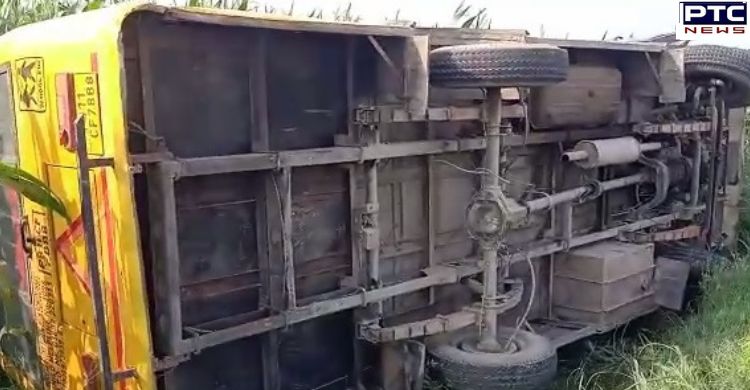 Hoshiarpur, July 14
: Two children were injured as school bus overturns at Shergarh village in Hoshiarpur district.

The bus was carrying students of Morning Glory school. The bus used to carry 43 children usually but today 33 children were present on board.
Two of the 33 children were injured.
The villagers informed that the driver was intoxicated. The police reached the spot and are investigating.
Those injured were admitted to a nearby private hospital for treatment, and students are in stable condition.
According to the bus driver, the accident took place while trying to save a scooter driver.
It is being told that this bus belonging to the private school of Morni Galera School Purahira bring children from the village.
-PTC News