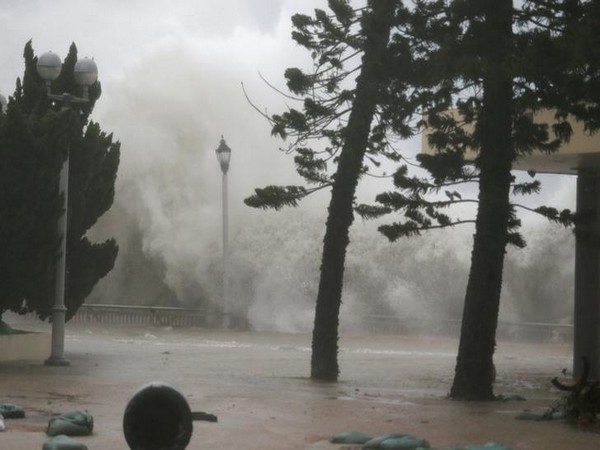 Typhoon Mangkhut: Slides Bury Dozens in the Philippines as Storm Hits China
With the arrival of Typhoon Mangkhut, the people of Hong Kong were forced to stay indoors on Sunday. The Strong wind is causing a lot of damage in Hong Kong and is coming to China also.
The death toll has reached 25 people in the Philippines. It smashed homes and left behind torrents of floodwater.
The Hong Kong Observatory (HKO) has given the storm signal to T10. It is the highest level possible as the storm is continuously walking on the destruction mode from the Philippines toward mainland China.
It is the 15th time in the last 60 years that a T10 has been hoisted.
Also Read:7 killed, 200 injured as strong earthquake jolts Japan
The strong winds of Typhoon Mangkhut have caused destruction in various areas in Hong Kong. The roofs of the house were torn off, it smashed windows and trees were falling off. The authorities have already notified the people about the threat of storm surges and flooding from torrential rain. The city is almost entirely shut down.
The mainland Chinese city of Guangzhou is also on high alert. More than one lakh people have been evacuated.
According to the HKO, Mangkhut was recorded packing sustained winds of 173 kilometers per hour.
-PTC NEWS