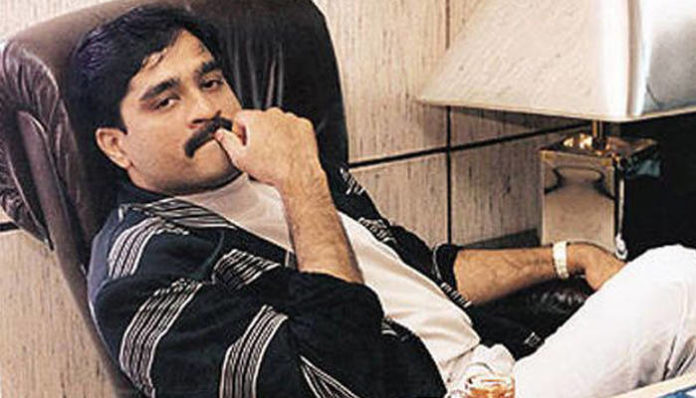 UK court denies bail to Dawood's key aide
Underworld don Dawood Ibrahim's key aide Jabir Moti, a Pakistani national arrested on money laundering charges, was denied bail today by a UK court which also turned down his request to ban the media from the hearing.
During today's hearing at Westminster Magistrates' Court here, Moti was described as a key official of D-company.
Judge Coleman denied the bail and asked Moti to reappear on August 28.
Moti's counsel requested the judge to ban the media from the court over safety concerns due to "reports appearing in the Indian media".
The judge turned down his request.
"We have open justice in this country," the judge said, adding that she may consider allowing Moti to not to have his UK address aired in open court.
Moti, who had been arrested by Scotland Yard's Extradition Unit on Friday on suspicion of conspiracy to commit blackmail, import illegal drugs and money laundering in the US, appeared in the docks wearing jeans and T-shirt.
He was represented in court by his defence attorney Toby Cadman, from the law firm Guernica, who raised some issues with the charges listed in the provisional warrant and those is a "diplomatic note" seeking his extradition to the US.
The court was told that the "criminality is vague" as the warrant and the diplomatic note have some differences and should be deemed invalid.
"This is just a provisional warrant, which allows for 65 days to present the paperwork to back up the charges," the judge said, allowing for the hearing to go ahead.
Moti, referred to as Jabir Motiwala in the Metropolitan Police warrant, is believed to be the right-hand man of Dawood, managing his investments in the UK, the UAE and around the world.
The Pakistani national, reportedly in the UK on a 10-year visa, has been described as the financial manager of Dawood – the key accused in the Mumbai serial bomb blasts in 1993.
His extradition to the US is being sought in relation to an allegation of "conspiracy to commit blackmail, import class A drugs and money laundering", the Met Police said after his arrest from a hotel in the Paddington area on August 17.
Dawood remains on the UK government's recently-updated financial sanctions list.
Financial sanctions in force in the UK could apply to individuals, entities and governments who may be resident in the UK or abroad.
The measures include prohibiting the transfer of funds to a sanctioned country and freezing the assets of a government, the corporate entities and residents of the target country to targeted asset freezes on individuals or entities.
The UK Treasury department's 'Consolidated List of Financial Sanctions Targets in the UK', updated on August 16, records Dawood Ibrahim Kaskar as the only "Indian" on its annually updated asset freeze list. PTI