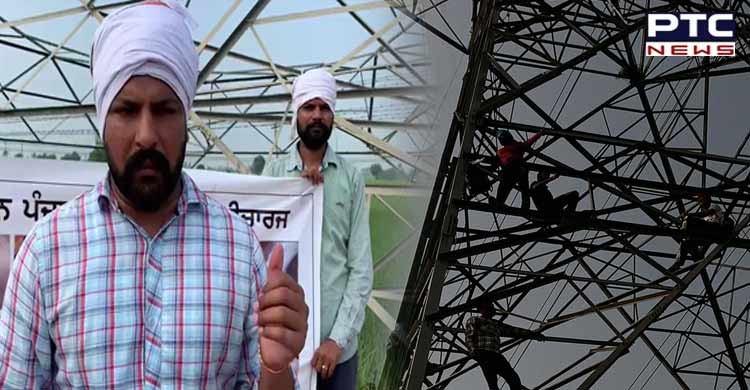 Patiala, September 20: Unemployed members of Linemen Union Punjab climbed atop the high voltage electricity tower on Tuesday, located in the PowerCom headquarters.
The sudden protest by unemployed linemen left the police in tizzy situation as the unemployed linemen raised slogans and demanded the cancellation of recruitment examination.

Notably, the members of linemen were protesting in front of PowerCom office for the past 56 days demanding management for cancelling of recruitment exam but as management was not hearing the demands, the union members climbed high voltage towers located at Patiala-Sangrur road.
Also Read: Gangster Goru Bacha sent to police remand till September 22
Meanwhile, the protesting unemployed also threatened management and stated that if their demands would not be fulfilled by government and management, they will attempt risk their lives by electrocuting themselves.
Linemen union also stated that earlier there was no recruitment test, but the recent implementation of the recruitment test gave a big blow to unemployed linemen.
Rakesh Singh, the leader of the union said that the members will continue the protest till the fulfillment of their demands.
Meanwhile, a large number of police forces lathi-charged them. Their sit-in tent was also torn down.
Also Read: IND vs AUS T20: Fans are you ready for experiencing 1st T20?
(Inputs by Gagandeep Singh Ahuja)
-PTC News