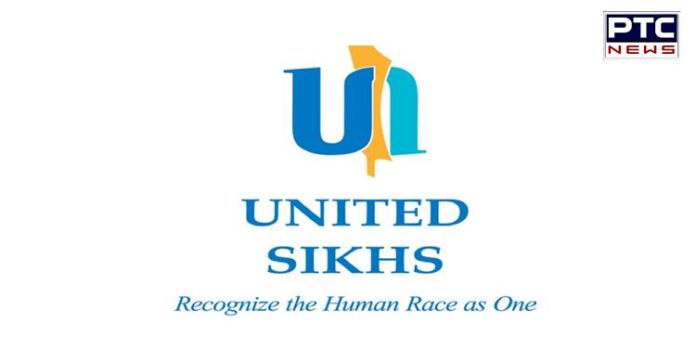 UNITED SIKHS Launch Hurricane Florence Relief Campaign
UNITED SIKHS has launched their hurricane Florence Campaign. They are now collecting funds and supplies to help the victims of Hurricane Florence. As the Hurricane Florence continues to spread the waves to destruction on the east coast of US, the UNITED SIKHS are trying to spread the waves of help and relief to the victims.
Also Read: UNITED SIKHS Again Teaches A Valuable Lesson of "Seva", Selfless Service In Kerala
They have requested the supplies like Baby Formulas, Blankets, first aid kits, flashlights, batteries, bottled water, hygiene products, dry food like Rice, Beans, and flour.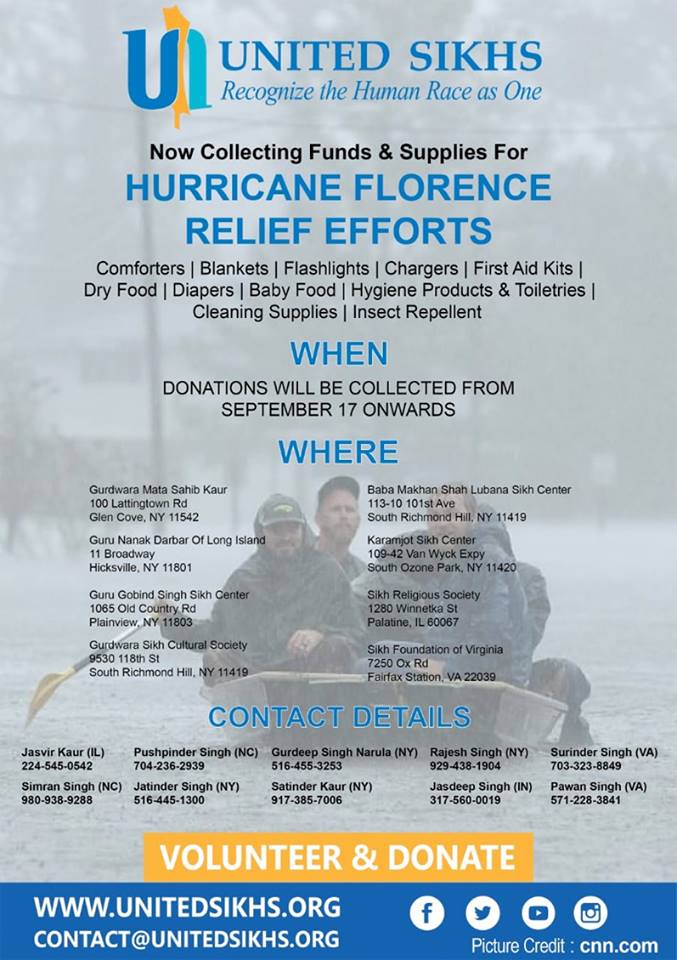 They have partnered with 8 gurudwaras in the US, where these supplies can be submitted.
Rajesh Singh, UNITED SIKHS Operations Manager recently gave a statement in which he said, "We've been in contact with the Federal Emergency Management Agency (FEMA) to commence ground relief efforts and establish our base camp for food distribution. We urge all Americans to join hands and help those in need. As flood waters recede, we will continue to monitor the area for public health threats and provide necessary resources to people of all faiths throughout the Carolinas region."
Also Read: Kerala: Khalsa Aid Joins Relief Operations, Serves Food To Homeless People
UNITED SIKHS has also issued some precautionary measures that victims of US Hurricane Florence should take:
They should never touch a fallen power line; especially a power line drawn in water.
They should avoid driving in floods.
They should throw away food that may have come in contact with flood or storm water; especially the perishable food items that are not refrigerated well, and so on.Also Read: Over a million told to flee as Hurricane Florence stalks US East Coast
Hurricane Florence killed 18 people and North and South Carolina locals continue to experience floods, landslides, and other health outbreaks.
-PTC NEWS