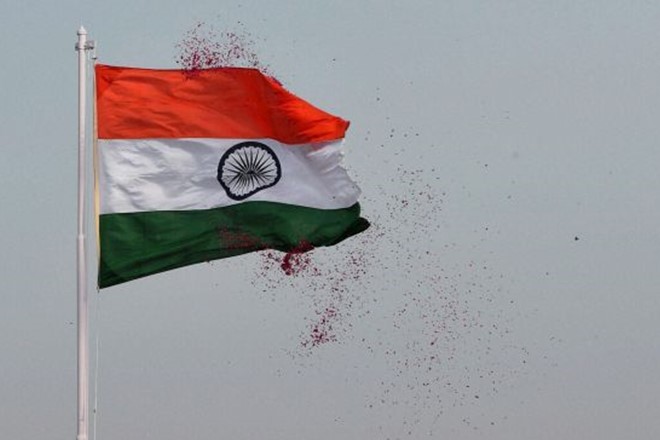 The national capital has been wrapped in an unprecedented security blanket with thousands of security personnel keeping a hawk-eyed vigil to prevent any terror strike or untoward incident during the 69th Republic Day celebrations.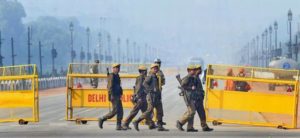 Mobile hit teams, anti-aircraft guns and sharpshooters have been deployed to keep a watch on the eight-km-long parade route from Rajpath to Red Fort besides nearby localities.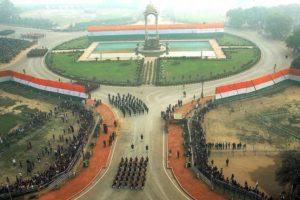 The visiting ASEAN leaders, after attending an ASEAN summit here on Thursday, will be the chief guests at the Republic Day parade tomorrow.
Snipers have been stationed atop high-rise buildings while scores of CCTV cameras are keeping a tight vigil on people's movements on the parade route.
Elaborate air defence measures, including deployment of anti-aircraft guns, have been also put in place to secure the airspace.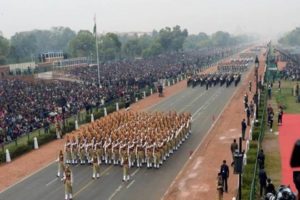 Nearly 60,000 security personnel drawn from the Delhi Police and central security forces have been deployed in Central Delhi. The police is also using counter-drone technology to thwart any attack or identify any suspicious flying object, a senior police officer said.
Security personnel have identified vulnerable spots such as crowded markets, railway stations, bus stands and other high-value establishments, and efforts have been made to secure them.
The traffic police has also deployed over 1,500 personnel to manage route diversions and ensure safe and secure passage for the visiting dignitaries.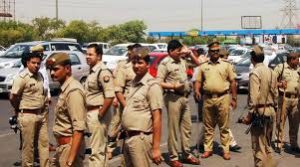 Patrolling in public places has been intensified and checking and frisking in metro, railway stations and bus terminals tightened.
"The Delhi Police had made robust, strategic and multi- layer security arrangements added with anti-terror preparedness. Keeping in view the presence of a large number of foreign heads of states, it is a special occasion and a matter of national pride," said Dependra Pathak, Chief Spokesperson, Delhi Police.
Another officer said that apart from asking police personnel to be vigilant, they have asked the staff to be more courteous to visitors and be aware of the various enclosures to guide the people.
This time, there are additional number of zones that have been created along the parade route and these will be monitored by a deputy commissioner of police-rank officer, another official said.
The number of doors with metal detectors has also been increased to ensure that people don't have to stand in queues while entering, the official added.
No commercial flights will land or take off at the Indira Gandhi International Airport from 10.35 AM to 12.15 PM.