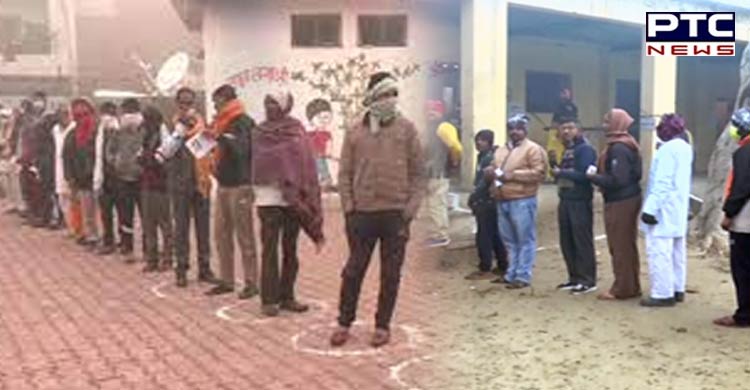 Noida, February 10: Despite the dense fog and cold, voters stepped out of their houses on Thursday to vote in the first phase of the Uttar Pradesh assembly elections.

All age groups were equally enthusiastic about participating in the election of a government in the state. Every polling booth has a massive police presence, and casting of votes is taking place in the presence of police and the Border Security Force (BSF) in all districts.
During polling, election workers are strictly adhering to all Covid-19 guidelines.
In addition, the District Magistrate and Superintendent of Police are inspecting polling booths on a continuous basis, and the public is being urged to vote impartially and not to heed rumours.
Voters who defied the cold to arrive early to exercise their right to vote in polling booths were seen waiting in line.
Zikra, who is a first-time voter, voted with her family at a polling booth in Kairana during the first phase of the Uttar Pradesh elections. "It is important to exercise your voting right. I feel good after casting my vote," she said.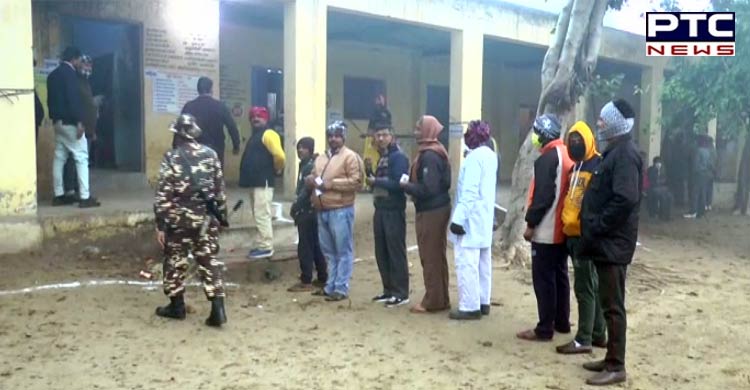 Also Read | UP Elections 2022: PM Modi urges voters to participate in 'holy festival of democracy'
Gulista, another voter, stated that she just wants equality in the state for all religions.
Some of the Noida people who voted hoped that the government would help them and the farmers and resolve their issues.
Meanwhile, Suhas LY, the Gautam Budh Nagar District Magistrate, urged eligible citizens to exercise their franchise.
"I urge citizens to come out to vote today. Model polling booths were established, paramilitary forces were deployed and videography was done at all polling booths. All Covid-19 protocols being followed at polling booths," he asserted.
The police and administrative personnel have been conducting rounds since the morning, according to Agra City Superintendent of Police (SP) Vikash Kumar, with 129 Company Force of Central Armed Police Forces (CAPF) deployed on all booths.
"Police and administrative officers doing rounds since morning. 129 Company Force of CAPF deployed on all booths. No booth in the district where CAPF isn't deployed. Civil Police and Home Guard jawans also deployed as per Election Commission's guideline," Kumar informed.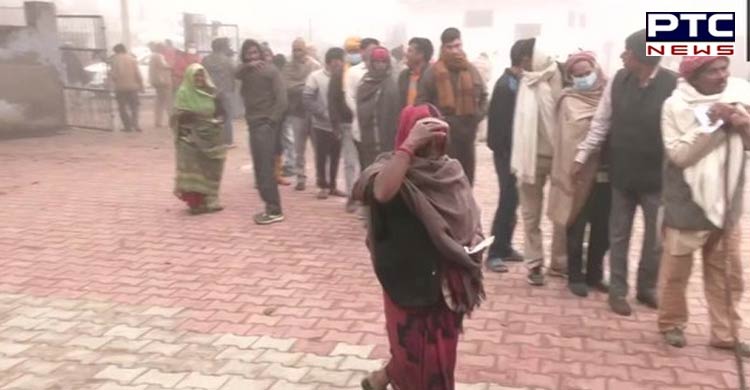 According to Shamli DM, some random booths have complained about EVMs, and the administration is changing such machines and resolving their issue.
"Polling process has started at all booths. Some complaints regarding EVMs received from some random booths, we are replacing those machines and resolving their matter. Peaceful polling underway, no law and order situation anywhere," said Jasjit Kaur.
Polling for the first phase of the Uttar Pradesh elections 2022 on 58 assembly seats covering 11 districts began at 7 am on Thursday. It will continue till 6 pm.
The first phase of polling will cover the 'Jat-dominant belt' of the western UP.
Also Read | Uttar Pradesh Elections 2022 1st Phase Live Updates: 7.95 pc voter turnout recorded till 9:30 am
The districts in Uttar Pradesh where the elections 2022 will be held are Shamli, Hapur, Gautam Buddh Nagar, Muzaffarnagar, Meerut, Baghpat, Ghaziabad, Bulandshahr, Aligarh, Mathura and Agra. There are a total of 403 seats in the state.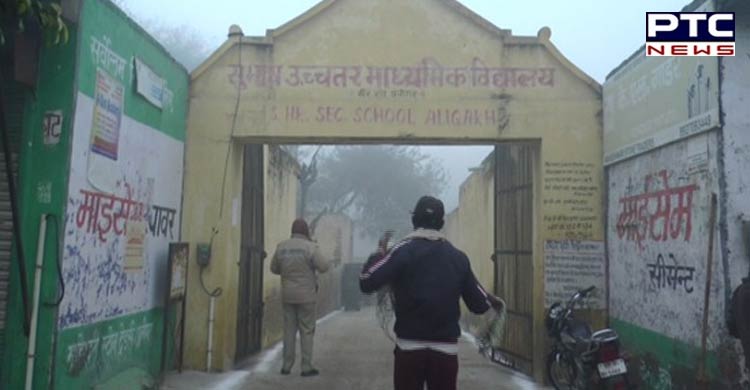 As many as 623 candidates are in the fray in the first phase of the UP elections and around 2.27 crore people are eligible to vote in this phase.
The ministers whose electoral fate will be decided in the first phase are Suresh Rana, Atul Garg, Shrikant Sharma, Sandeep Singh, Anil Sharma, Kapil Dev Agarwal, Dinesh Khatik, Dr G S Dharmesh and Chaudhary Laxmi Narain.
The state's borders have been sealed, and strict vigilance is being maintained to keep the peace in the 58 assembly constituencies that will vote today.
The 403-member UP Assembly is slated to go to the polls in seven phases on February 10, 14, 20, 23, 27, March 3 and 7, with the counting of votes on March 10.
-PTC News