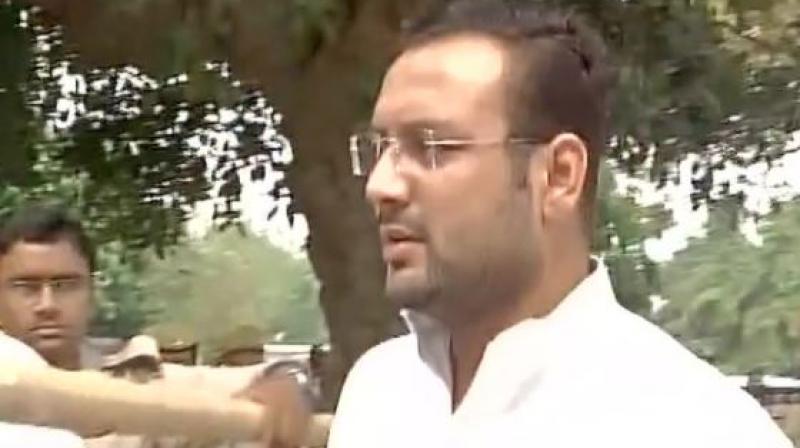 Gorakhpur (UP): Nautanwa Independent MLA Aman Mani Tripathi, accused of murdering his wife, met Chief Minister Yogi Adityanath in Gorakhpur on Sunday triggering speculations that he could join the Bharatiya Janata Party (BJP) in the near future.
When confronted, Tripathi said that Yogi Adityanath is like his 'guardian' and if he is asked to join the party he will do so.
Tripathi also said he is only an accused in the murder case and has not been convicted.
Adityanath who has vowed to eliminate criminals and improve law and order in the state was seen sharing stage at an event in Gorakhpur with Tripathi on Saturday.
This came as a shock to many, given Yogi Adityanath's strict stance on those who 'play with the law'.
Amanmani had earlier claimed that his wife Sara died in a road accident when they were on their way to Delhi for a holiday in July 9, 2015.
CBI filed the chargesheet in a special CBI court in Uttar Pradesh's Ghaziabad under Sections of 302 (murder), 498-A (husband of a woman subjecting her to cruelty), 201 (causing disappearance of evidence of offence) and 120-B (criminal conspiracy) of Indian Penal Code.
— ANI