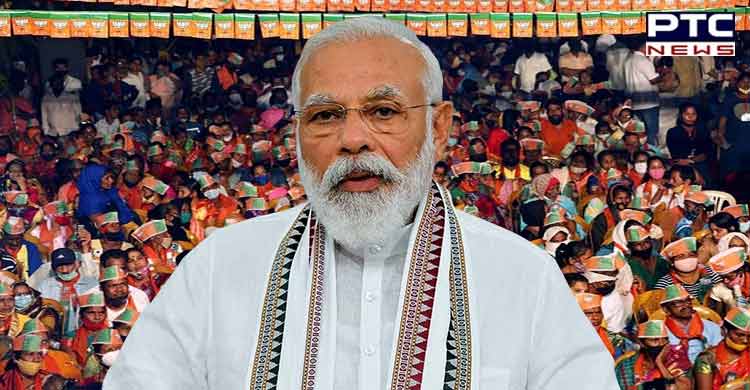 UP Assembly Elections: Prime Minister Narendra Modi on Sunday said that Uttar Pradesh is now safe for women, adding 'they can step out without fear and pursue their ambitions.'

Speaking at a virtual rally in Uttar Pradesh's Mathura, Agra and Bulandshahr, the Prime Minister said that the 'Nari shakti' of UP is committed to making Yogi Adityanath the chief minister once again."Uttar Pradesh is the heart of India. Uttar Pradesh has always led the country in the right direction. And today, the state is once again leading the country a new path," said PM Modi.
"Today in UP, women say that 'earlier we were terrified to step out of the house, but now criminals don't dare to harm anyone under BJP rule. UP is now safe, young women can now step out without fear and pursue their ambitions," the PM continued.
He further said that the people of Bulandshahr are aware of what used to happen to women and daughters on the middle highway.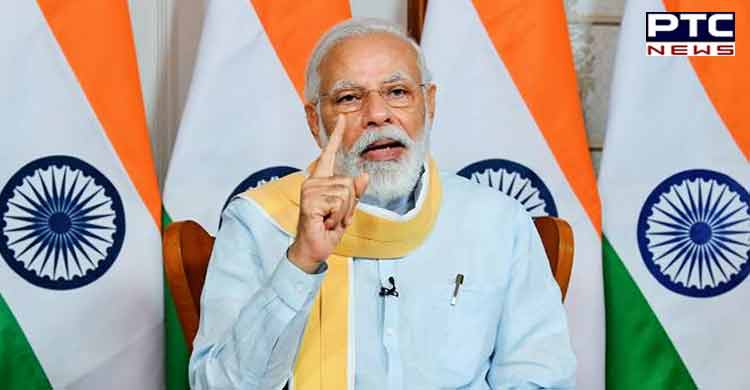 Also Read | Punjab Elections 2022 : LIVE UPDATES ||Congress to announce its CM face, Rahul Gandhi reaches ludhiana
"In the previous government, people were looted in the middle of the highway. The people of Bulandshahr are aware of the sufferings of women during previous governments. Back then, the illegal occupation of houses and shops was rampant in Uttar Pradesh. People were forced to leave their houses and migrate," said PM Narendra Modi.
He went on to say that "even though one can engage in caste politics and use wealth, muscle power, communalism, they cannot get the love and respect of the people. And people of Uttar Pradesh agree to this."
These sacred places were ignored by the previous governments.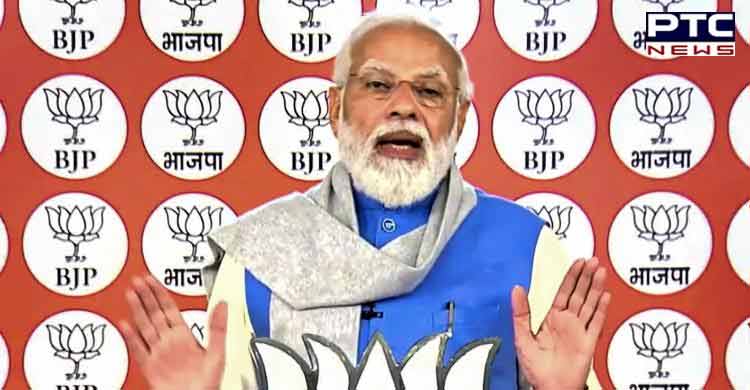 "The earlier governments were engaged in creating fear. We are building the future. Now record highways are also being built and people are travelling fearlessly on those highways," said PM Modi.
He further added that "earlier, the government was of one family but for BJP the entire UP is a family."
PM Modi also lauded the current CM's work and said that under Yogi, 85,000 houses for the poor were constructed in Mathura, Agra and Bulandshahr. Over 7.5 lakh gas connections have also been provided, he added.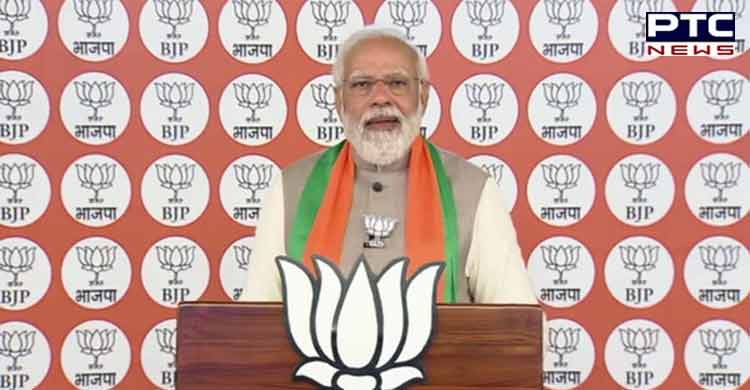 Further, talking about the Union Budget 2022-23, the PM said that the government has made a provision of about 50 thousand crores for the poor who don't have a house and it'll benefit the poll-bound state in multiple ways.
Assembly elections in Uttar Pradesh will be held in seven phases from February 10 to March 7. The counting of votes will take place on March 10.
Also Read | BJP defers UP poll manifesto release as nation mourns Lata Mangeshkar's death
-PTC News