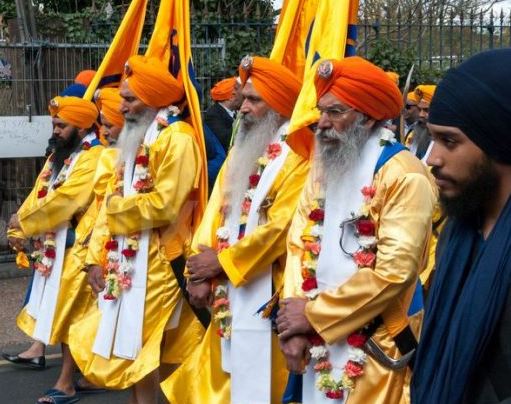 New York: Sikhs in the US have launched a nationwide million-dollar campaign to spread awareness and address the "collective misunderstanding" over the minority community amid a spike in hate crimes against them in the country.
The month-long 'We are Sikhs' campaign was launched by the National Sikh Campaign (NSC), a non-profit organisation, coinciding with the Sikh festival of 'Vaisakhi', a holy day for the community.
It is a massive initiative to spread awareness of the Sikh religion and Sikh-Americans throughout the US as over 65 per cent of Americans are ignorant about Sikhism.
The campaign is a "national effort to help inform our fellow Americans about who we are and why we are proud to wear the turban, a symbol of our community's commitment to equality and serving others," co-founder and senior advisor of the National Sikh Campaign Rajwant Singh said.
"Sikh-Americans are pillars of their communities in every corner of our nation and we must work to proactively meet and connect with our neighbours," he said.
The campaign would involve marketing and public relation efforts that will focus on increasing the Sikh-American community's presence in national and local news outlets, online platforms and neighbourhoods. It will utilise national and local television and cable and digital advertisements, social media and community events to affect change.
Its organisers said the Sikh community has been the target of discrimination, intimidation, harassment and hate crimes since the 9/11 terror attacks largely because of a "collective misunderstanding" of what the turban means in the Sikh faith.
"Sikh values are American values, and Sikh-Americans have been making positive and significant contributions to American life for more than a century. We run local businesses and sing our national anthem with pride," Gurwin Singh Ahuja, co- founder and executive director of the NSC said.
"The American dream is fundamental to our identity here in America, and we believe deeply in the freedom to pursue one's own success through hard work," Ahuja said.
Elaborating on the campaign, Singh had told PTI this week that the "seven-figure" targeted ad campaign will run on cable TV networks like CNN and Fox as well as on local TV stations and will have a heavy presence on social media.
There will be 40-50 spots on CNN and other networks and will be shown in morning and prime time bulletins, circulating throughout the day. The campaign will run for a month throughout the nation.
— PTI