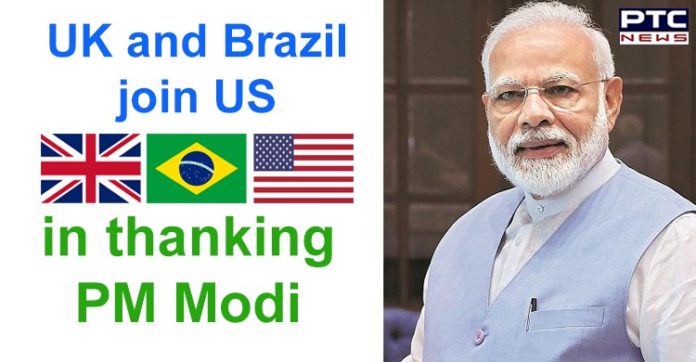 After the US and Brazil, UK thanked India for the supply of paracetamol to that country. Jan Thompson, the acting High Commissioner to India, thanked Prime Minister Narendra Modi for tying up with the UK to tackle challenges such as novel coronavirus.

"Thank you @narendramodi and the Government of India for approving the export of paracetamol to the UK. Global cooperation is critical in the fight against #COVID19. UK and India have a track record of working together as a #ForceforGood tackling global challenges," Thompson said in a tweet.

Earlier, Brazil President Jair Bolsonaro thanked PM Narendra Modi for allowing the export of raw materials to his country to produce hydroxychloroquine, which has been seen valuable in the treatment of coronavirus.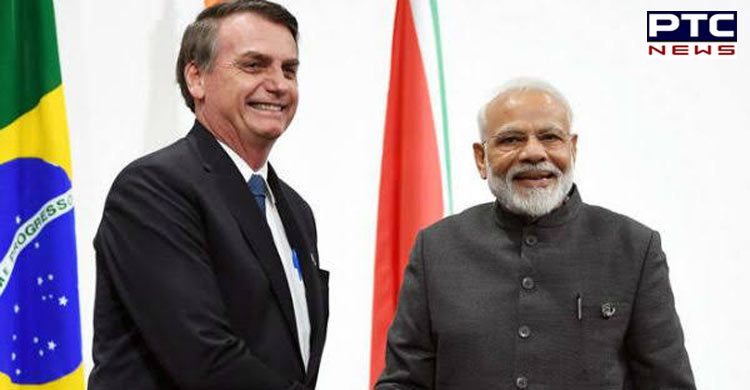 During an address to his nation on Wednesday, Bolsonaro said that "As an outcome of my direct conversation with Indian Prime Minister, we'll receive, raw materials to continue our production of Hydroxychloroquine to treat coronavirus. I thank Prime Minister Narendra Modi and the people of India for such timely help to the people of Brazil.
Likewise, Donald Trump had said in a tweet: "Extraordinary times require even closer cooperation between friends. Thank you India and the Indian people for the decision on HCQ. Will not be forgotten! Thank you Prime Minister Narendra Modi for your strong leadership in helping not just India, but humanity, in this fight!"
Also Read | Odisha becomes the first state to extend lockdown till April 30
Responding to Donald Trump, PM Modi wrote: "Fully agree with you President Donald Trump. Times like these bring friends closer. The India-US partnership is stronger than ever. India shall do everything possible to help humanity's fight against COVID-19. We shall win this together."
-PTC News