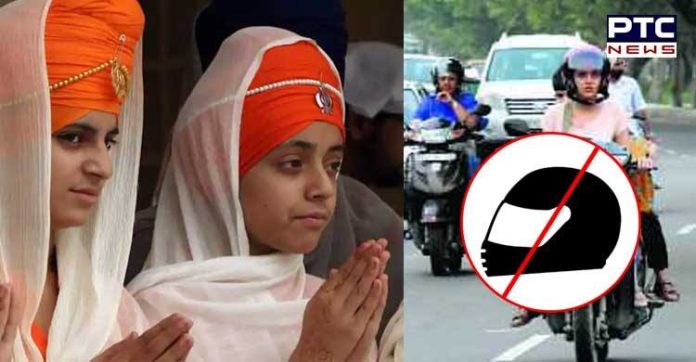 UT administration exempts Sikh women from wearing helmets
The Chandigarh Administration on Monday issued a notification making the helmet optional for Sikh women. Sikh women in Chandigarh will not be required to wear helmets while riding two-wheelers. Notification read, "it shall be optional for Sikh women to wear the protective headgear while driving or riding pillion on a two-wheeler in Chandigarh."
Also Read: SAD-BJP urges UT Administrator to withdraw notification helmet mandatory for Sikh women 
On October 11, the Union Home Ministry sent an advisory notification to the Chandigarh Administration. It asked the administration to exempt Sikh Women from wearing a helmet while driving two-wheelers.
The Central government issued the advisory notification a Sikh leaders delegation led by SAD President, Sukhbir Singh Badal, met Home Minister, Rajnath Singh. They demanded exemption on religious grounds.
Also Read: 925 Women Challaned For Not Wearing Helmets in Chandigarh
The Administration had issued a notification on July 6, making helmet compulsory for women. Only Sikh women wearing a turban will be exempted from wearing a helmet.
-PTC NEWS