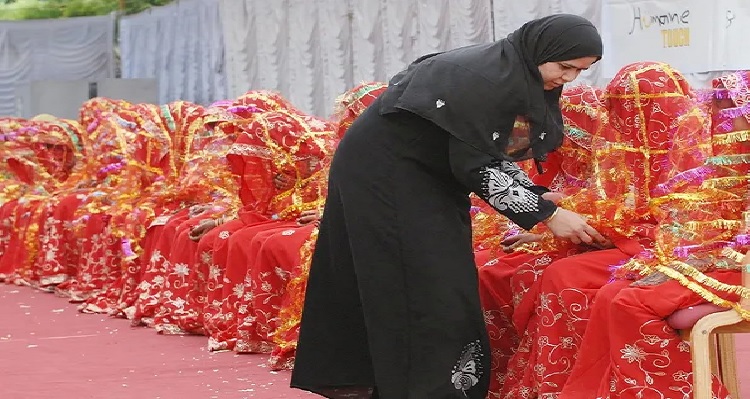 Uttar Pradesh: While the nation is witnessing widespread protests against the Citizenship (Amendment) Act with some of them in favour and some opposing, a heart-warming incident took place in Kanpur, where a group of Hindus formed a chain to protect a 'baraat' of a Muslim family. The Hindus gave protection to the Muslim baraat so that the baraat could reach its destination safely.
The Hindu men formed human chain around the baraat as it moved in the streets of violence-hit Kanpur. According to the information, the Khan family were mulling the postponing of the wedding amid the tense situation in the city.
They were supposed to take the groom to the wedding venue. Interestingly, their neighbour, Vimal Chapadiya, offered his help after he got to know about this. Meanwhile, Chapadiya discussed the same with his friends Neeraj and Somnath Tiwari and they assembled outside Khan's house to offer the protection to them from the anti-CAA protests.
https://www.ptcnews.tv/mona-singh-ties-the-knot-with-boyfriend-shyam-in-mumbai-photos/
Not only the Hindu men made a human chain to escort the Muslim family to the venue but also stayed back so that the same could be done on their way back home. Meanwhile, the entire Khan family and the bride, Zeenat, were very happy with the helpful neighbours.
-PTC News