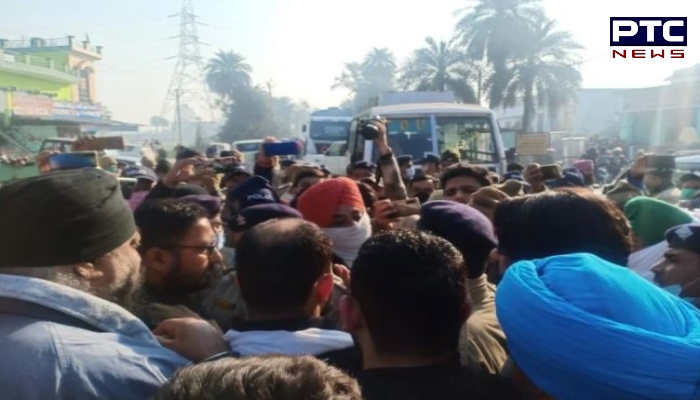 Farmers break barricade at Uttarakhand-Uttar Pradesh border at Bajpur: The Uttarakhand farmers in huge numbers are heading towards Delhi as a part of their 'Delhi Chalo' agitation to protest against the farm laws 2020.

Meanwhile, the Uttarakhand police tried to stop the movement of farmers even as it has placed barricades in the way of farmers at the Uttarakhand-Uttar Pradesh border at Bajpur.
Also Read | Farmers protest against farm laws 2020: Centre wants farmers to fix date and time for next meeting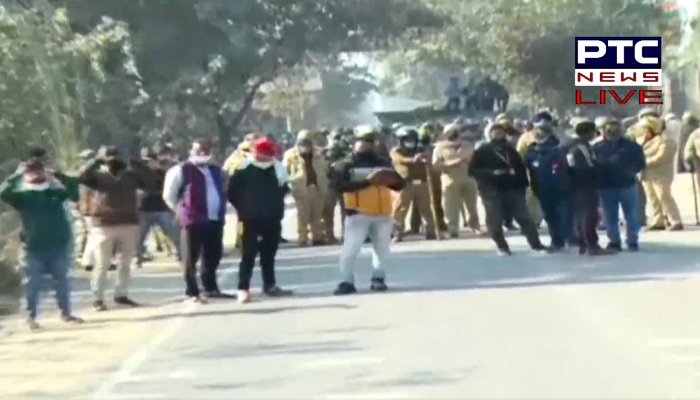 However, the Uttarakhand farmers were heading strong as they broke the barricade placed by the police and head towards the national capital as a part of their Delhi Chalo call.

On Thursday, the Delhi Sikh Gurdwara Management Committee (DSGMC) President Manjinder Singh Sirsa had held a meeting with Uttarakhand farmers.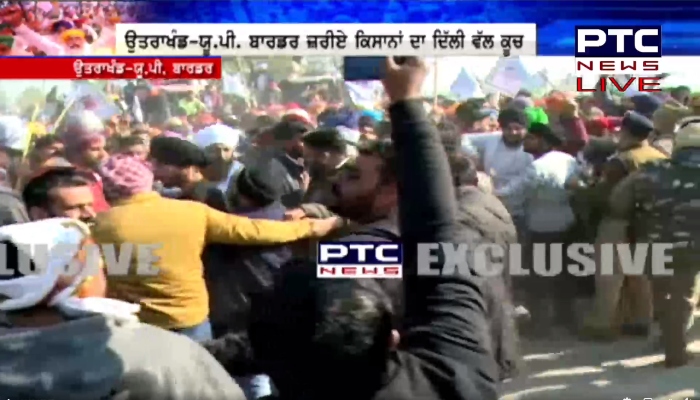 Also Read | "Anti-farmer" Sikh shot at in New Zealand, hospitalised
"Had a fruitful meeting with Farmers of Uttarakhand. I witnessed huge support for the farmers' protest in the city's of Rudrapur, Bajpur and Nawab Ganj. All these farmers will be joining us tomorrow as we leave for Delhi together. No police can stop us from joining the protest," said Sirsa on Thursday.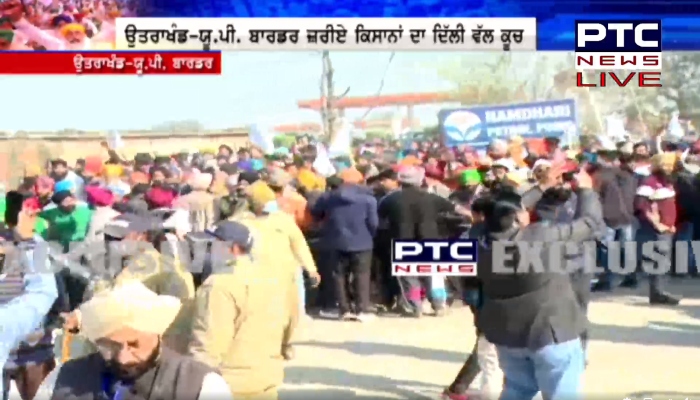 On Friday, he shared some pictures and wrote: "Starting our journey from Bajpur to Delhi with Farmers of Uttarakhand. No Police can stop us because protest is a constitutional right."
After police stopped farmers at the border, Majinder Singh Sirsa shared a video. He wrote: "Supreme Court has explicitly mentioned that farmers have the right to protest! But Uttarakhand cops and UP Police have been stopping farmers from joining the protest in Delhi. This is unconstitutional and dictatorial. We urge the Supreme Court to intervene in this immediately."
-PTC News