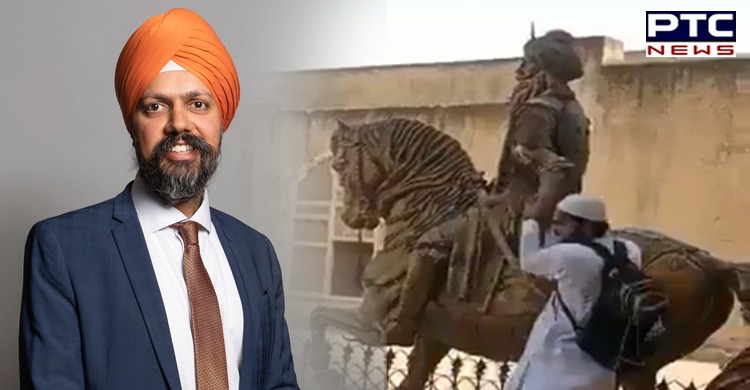 Saddened after Maharaja Ranjit Singh's statue was vandalised in Lahore, British Labour MP Tanmanjeet Singh Dhesi on Wednesday said the court of the Sikh ruler was run by the Muslims, Hindus, Christians and Sikhs.

"Saddened by this from extremists in Pakistan (western) Punjab, specially as Maharaja Ranjit Singh was no foreign invader, but fellow Punjabi whose court was run by Muslims, Hindus, Christians and Sikhs, and who donated to building their shrines," British Labour MP Tanmanjeet Singh Dhesi tweeted.
Also read | SGPC gets recognition for income tax exemption; donors eligible for rebate
A day earlier, India expressed concern at the development, saying the incidents of violence against Pakistan's minorities are increasing at an "alarming rate". Union Minister Hardeep Singh Puri described Maharaja Ranjit Singh 'the great unifier of India', saying the Lahore incident must be strongly condemned.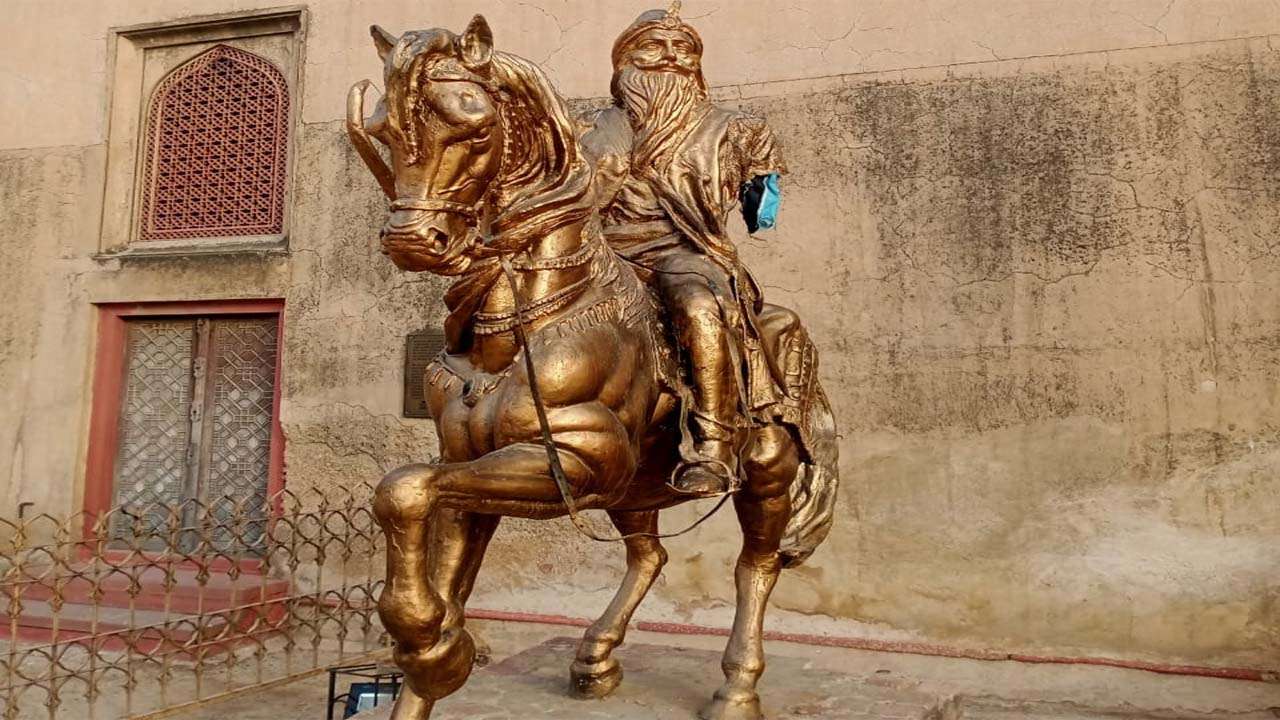 "This act which attempts to erase the shared history of the subcontinent shows how extremist ideologies feel emboldened in our volatile neighbourhood," Puri tweeted. This was the third attempt of vandalising the statue since its unveiling in 2019 at the Lahore Fort on Ranjit Singh's 180th death anniversary.

A man associated with an extremist religious group was arrested in Lahore on Tuesday for vandalising the statue of Sikh leader Maharaja Ranjit Singh in Lahore Fort.
The Lahore police said the suspect, Rizwan, was arrested hours after he damaged the statue. The police confirmed he was a follower of the banned Tehreek-i-Labbaik Pakistan (TLP), an ultra-conservative Islamic group known for massive protests in opposition to any change to Pakistan's blasphemy law.
Also read | Amid Afghanistan-Taliban conflict, Punjabis worried over safety of gurdwaras
"The accused damaged the statue with a hammer, which has been recovered from him," said senior Lahore police officer Ghulam Muhammad Dogar, adding that stern action would be taken.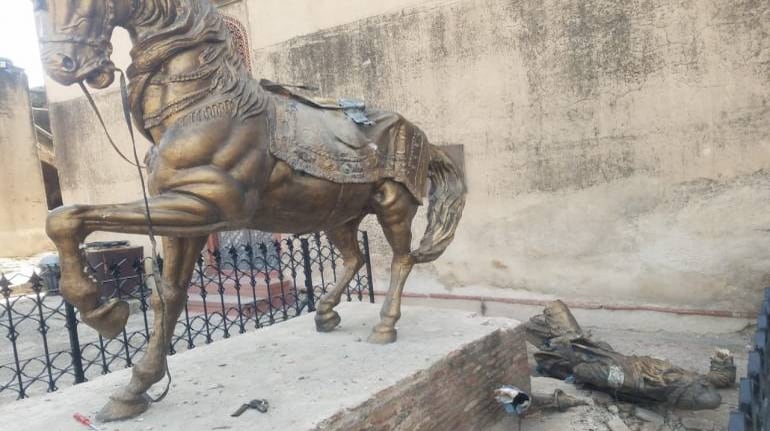 -PTC News with inputs from agencies