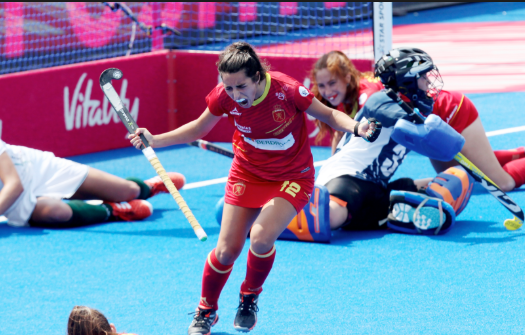 Vitality Hockey Women's World Cup: Spain strokes out Belgium to enter last 8
Spain got past Belgium in sudden death of penalty shoot out to enter quarter finals of the Vitality Hockey Women's World Cup in London on Monday. As the two teams played a goalless draw and were tied at 2-2 at the end of first round of penalty shoot out, in the sudden death Belgian player was penalised for obstruction before she could have a shot at the goal to give Spain 3-2 win.
In a game of fierce hockey, there was little to choose between the two teams as they had almost equal number of chances. Ball possession was evenly shared though the Spain had a slight edge in penalty corners.
It was the first ever crossover game in the history of World Cup as the International Hockey Federation introduced  the new concept of allowing second and third placed teams in the pools to pay against each to decide the last four berths in quarter finals.
In the penalty shoot out, Spain had the benefit of getting a penalty stroke which was dutifully converted by Lola Reira. Intriguingly, when Lola Reira's turn came in penalty shoot out, she bungled.
In the sudden death,Louise Versavel, one of main scorers for Belgium was surprised when she was blown for obstructing the Spanish goalkeeper Ruiz.That gave Spain 3-2 win.