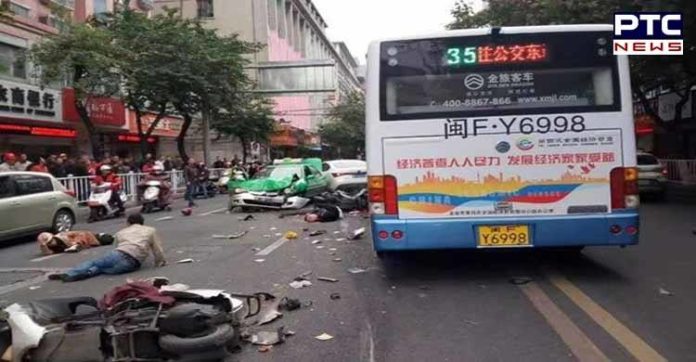 Watch: 8 Killed In China As Hijacked Bus Crashes Into Pedestrians
At least eight people were killed while 21 others were injured when a hijacked bus crashed into pedestrians and motor vehicles on Tuesday afternoon in Fujian in China.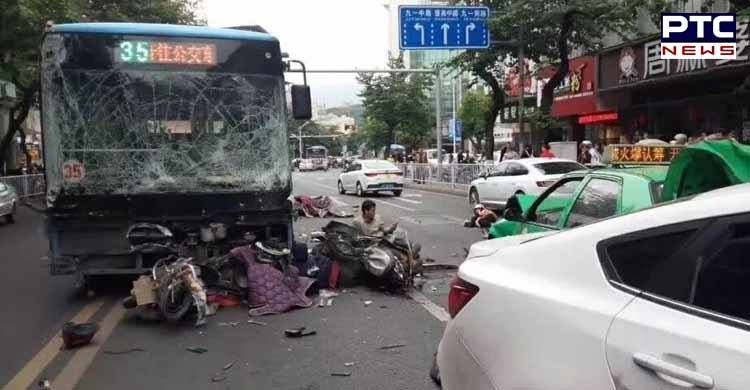 Also Read: Kashmir: 2 political workers shot dead two days ahead of local polls
The incident took place at around 3:20 pm local time. The hijacker carrying knife tried to take control of the bus, before stabbing a number of passengers on the public bus. The accused hijacked the bus and drove it into the traffic of the city. He drove the bus into pedestrians and vehicles.
Also Read: Punjab Institute in Pakistan complies Seven-volume of Punjabi dictionary
Eyewitnesses told the media that the bus had run into three motor scooters, a car and a taxi.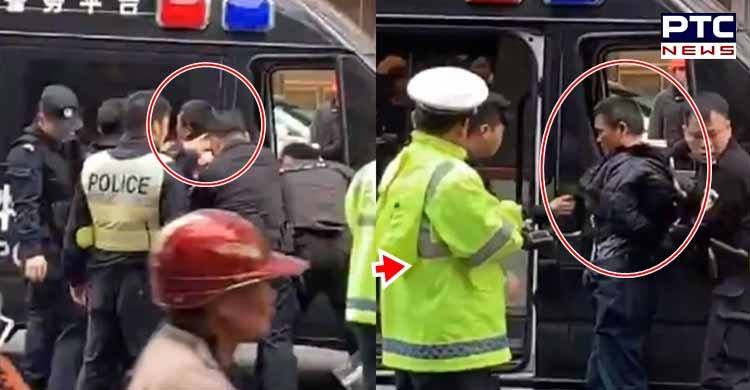 According to the media reports, the bus has a route that runs through the city passes by government buildings and major commercial area. Many videos of the aftermath show bodies across the street and auto wreckage under the bus. It also shows how police is wrestled down the accused.
Also Read: California: Campfire death toll rises to 71 with more than 1000 missing
According to the media reports, local police has confirmed that a policeman also died in this attack. The hijacker carrying knife has been detained by the local police. The police wrestled with the accused to the ground and arrested him. The police told the media that the accused was an unemployed man. He had a dispute with the local government officials, because of which he took this step.
-PTC NEWS