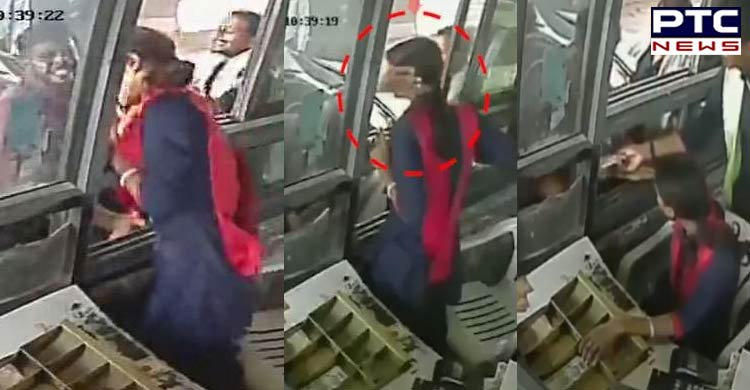 A woman toll collector was beaten and manhandled by a person at Gurgaon's Kherki Daula toll plaza, on Thursday. As per reports, the toll collector denied accepting the identification card of commuter while he was trying to pass through the toll without giving any tax. Meanwhile, the driver got down from the car and slapped her from the window. Likewise, the collector retaliated and hit him back.
https://twitter.com/ANI/status/1166981420486709248
Although the nearby people tried to intervene and stop the ruckus that took place, the driver and the toll collector were still outraged and hitting each other. However, the people our side the booth caught the man and then, the toll collector went outside of the booth. The video went viral on social media, where people are criticizing the incident. Meanwhile, an FIR has been lodged against the driver who slapped the female toll collector at Gurgaon's Kherki Daula Toll Plaza, earlier this afternoon.
Also Read: Overnight Star Ranu Mondal gets a breakthrough, Himesh Reshammiya gave her new fairy tale life
Likewise, the police have arrested the man. Meanwhile, a Twitter user Contractor JMR said, "don't know what happened, but the girl showed real GUTS to stand up to that MAN." Similarly, there are several people on social media, who are slamming the driver for his heinous step, while the female toll collector is being applauded.
-PTC News