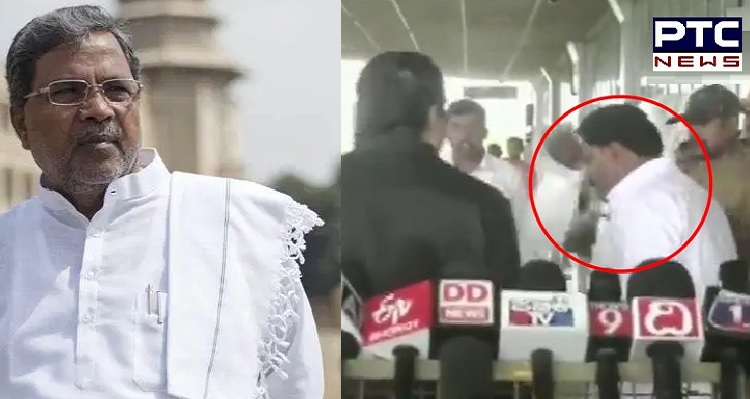 In a shocking incident, the Former Karnataka Chief Minister Siddaramaiah was captured in a camera slapping a party worker outside the Mysore Airport on Tuesday. The Congress worker was passing the phone to him, which made Siddaramaiah angered and struck him. Siddaramaiah is currently on a trip to Mysore and Kodagu where he is conducting the survey post-flood situation.
https://twitter.com/ANI/status/1169131132849414144?s=20
The party is already in the controversy again with the arrest of troubleshooter DK Shivakumar. Following the arrest of troubleshooter DK Shivakumar, several party workers staged a protest outside the residence of him, while there were some who visited Mysore to meet Former Chief Minister of Karnataka Siddaramaiah.
Nankana Sahib Incident: Brother of Sikh Girl converted to Islam denies reports of any arrest, sister not been returned
This is not for the first time that the senior Congress Leader has lost his temper in public. Earlier, he hit the headlines for slapping a bureaucrat at the Valmiki Bhawan in Bellari in 2016. Siddaramaiah called the 2016 incident as the "false propaganda" by the media.
-PTC News