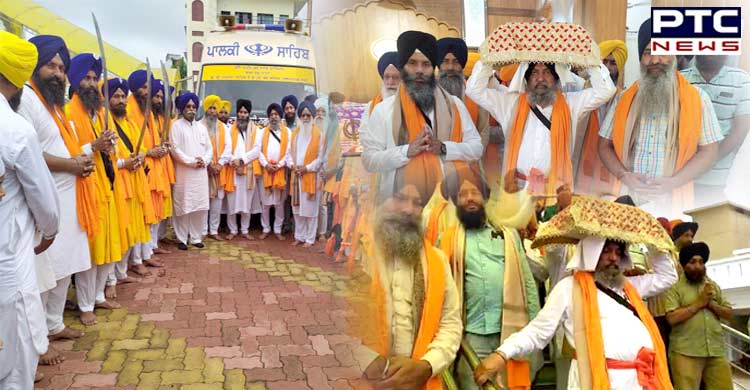 International Nagar Kirtan was warmly welcomed at Jabalpur in Madhya Pradesh on Monday. The Palki Sahib was rested at Gurudwara Singh Sabha Prem Nagar, Jabalpur, Madhya Pradesh. This is indeed an historical moment for all the Sikh devotees across India and Pakistan. The holy Palki Sahib started its journey from Sri Nankana Sahib in Pakistan which is the birthplace of Sikh faith founder Sri Guru Nanak Dev Ji.
https://www.facebook.com/ptcnewsonline/videos/397769414215018/?t=1
Also, the International Nagar Kirtan is here to mark the celebrations of the 550th birth anniversary of Guru Nanak Dev Ji. The Palki Sahib is been welcomed with joy across the nation (wherever its going). The International Nagar Kirtan is been welcomed with the fireworks, with huge number of people gathering to take a look at the blissful view of the Sikh devotees.
Also Read: International Nagar Kirtan welcomed with huge prosperity at Jamshedpur, Jharkhand
The Palki Sahib entered in India on August 01, 2019, through Attari-Wagah border in Amritsar, Punjab. The International Nagar Kirtan is scheduled to cover the journey across the nation and conclude it at the Sultanpur Lodhi.
-PTC News