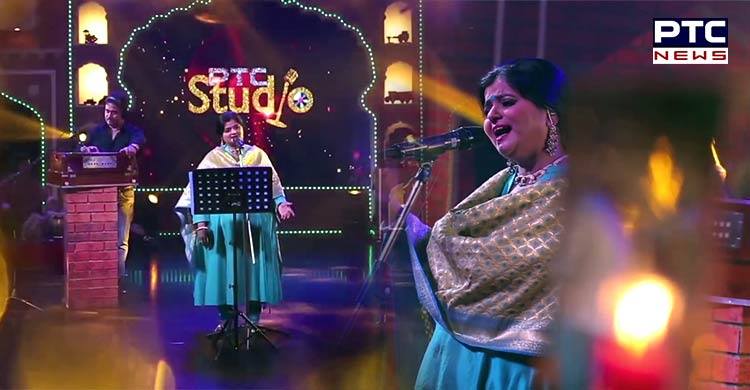 Watch: World premiere of 'Maahi Vey' by 'Noopur Sidhu Narayan' on PTC Studio
Maahi Vey Leke chuttiyan mahine diyaan aa
Hadaa vey Saadi hor na tu jind tadpaa
Maahi Vey Leke chuttiyan mahine diyaan aa
(O Beloved! Take holidays for a month, and come.
O Love! Don't torment my existence more)
PTC Records presents you the latest track, 'Maahi Vey', a mesmerising song by Noopur Sidhu Narayan from PTC Studio.
'Maahi Vey' is a beautiful offering of love and is released worldwide on January 21.
Also Read: Punjab Institute in Pakistan complies Seven-volume of Punjabi dictionary
This song fills the hearts of all those who are experiencing pain and strife because their husbands are far away. The wives swarmed by it, are battling through it.
The song is all about emotions that transcend the grief and solicits to bring those separated together. The song is in a melancholic tone, which makes it even more special.
A wife, a lover can identify with the lyrics of this great song. Listening to this song allows venting sadness in a safe context.
Noopur Sidhu Narayan with her amazing voice sang this beautiful song in accompaniment of soothing music to make it a cherishable gift for you all.
-PTC NEWS