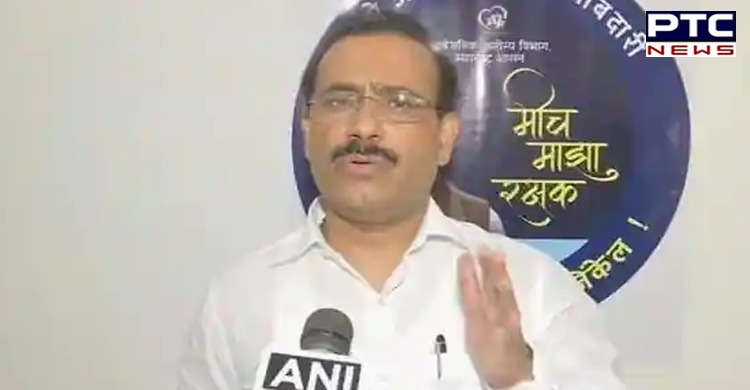 Maharashtra Coronavirus: While Union Health Minister Harsh Vardhan said that there has been no shortage of COVID-19 vaccine in any part of the country, Maharashtra Health Minister Rajesh Tope said that "we do not have enough vaccine doses."

Maharashtra Health Minister Rajesh Tope said that "we do not have enough COVID-19 vaccine doses at various vaccination centres, and people have to be sent back due to a shortage of doses."
Also Read | CBSE Board Exams 2021: Students request govt to cancel exams due to rising COVID-19 cases
"We have demanded from the Centre that people of age group 20-40 years must be vaccinated on priority," he said. On the other hand, Harsh Vardhan said that the Centre has been providing the required quantities to all States and UTs.

Maharashtra Health Minister further said that "currently, we have 14 lakh vaccine doses which will get over in 3 days. We've asked for 40 lakh more vaccine doses per week. I'm not saying that the Center is not giving us vaccines but the speed of delivery of vaccines is slow."
Also Read | Petrol, diesel more expensive as Punjab government imposes another cess
He also said that "We have a vaccine wastage rate of 3 percent in Maharashtra which is half of the national average vaccine wastage rate of 6 percent."
Meanwhile, the price of the COVID-19 drug Remdesivir would be capped between Rs 1100-1400 per dose. "We need a high number of Remdesivir doses as 50,000 doses are consumed daily in the State," he said.
Tope said that nobody should do politics in a situation like a coronavirus pandemic. "CM has appealed this and Devendra Fadnavis supported it. The opposition shouldn't provoke people for protests against restrictions. If there is some need for relaxations, the govt will consider in due course."
Maharashtra is the worst-affected state due to the coronavirus pandemic.
Click here to follow PTC News on Twitter
-PTC News