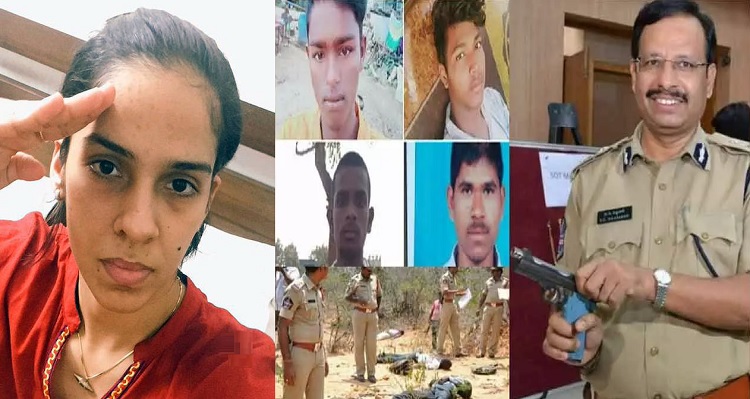 Hyderabad Horror: Ace shuttler Saina Nehwal on Friday lauded Hyderabad Police for killing all the four accused in rape and murder of a veterinarian in Telangana. She said in a tweet: "Great work Hyderabad police. We salute you ?."
https://twitter.com/NSaina/status/1202806523837087744?s=20
Also, Chhattisgarh Chief Minister Bhupesh Baghel said, "When a criminal tries to escape, police are left with no other option, it can be said that justice has been done." Meanwhile, Cyberabad Police Commissioner, V C Sajjanar, said that "The accused Mohammed Arif, Naveen, Shiva and Chennakeshavulu were killed in a Police encounter at Chatanpally, Shadnagar today in the wee hours, between 3 am and 6am. I have reached the spot and further details will be revealed."
DCP Shamshabad Prakash Reddy briefed media that "Cyberabad Police had brought the accused persons to the crime spot for re-construction of the sequence of events. The accused snatched weapon and fired on Police. In self defence the police fired back, in which the accused were killed."
https://www.ptcnews.tv/hyderabad-horror-people-celebrate-and-cheer-for-police-at-the-encounter-site-en/
Asha Devi, Nirbhaya's mother also said that "I am extremely happy with this punishment. Police has done a great job and I demand that no action should be taken against the police personnel." Father of the woman veterinarian felt really happy. He said that "It has been 10 days to the day my daughter died. I express my gratitude towards the police and govt for this. My daughter's soul must be at peace now."
-PTC News