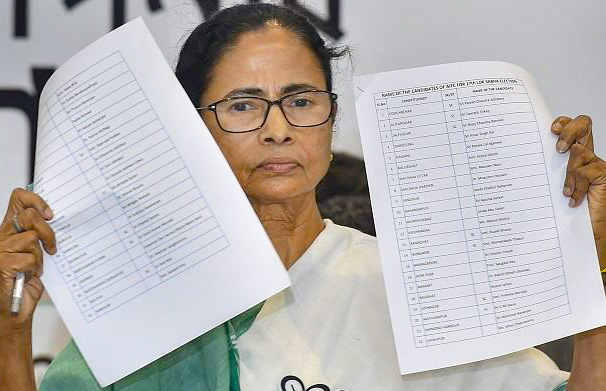 The TMC has been locked in a fierce fight with the BJP which, according to exit polls, could increase its tally substantially from two seats in 2014 to double digits.
Union Minister and BJP candidate from West Bengal's Asansol Lok Sabha seat, Babul Supriyo was leading against his nearest rival Trinamool Congress' Moon Moon Sen with 1,06,312 votes at 11 am.
In Medinipur, it's a neck-and-neck contest between BJP state president Dilip Ghosh and TMC's Manas Ranjan Bhunia, according to the ECI.
In the violence-hit Ghatal Lok Sabha constituency, TMC's Adhikari Deepak (Dev) is leading with 70370 votes over BJP's Bharati Ghosh who is leading with 64265 votes.
In Diamond Harbour, Chief Minister Mamata Banerjee's nephew Abhishek Banerjee is leading with 1,10,125 votes.
In the last Lok Sabha elections in 2014, the BJP had won just two of West Bengal's 42 seats.
The BJP-led NDA government has been high on confidence after the exit polls predicted a majority for the party in the Lok Sabha elections.
The majority mark is 272.
Earlier, BJP National General Secretary Ram Madhav had said that West Bengal will be a surprise for pollsters adding that what UP did in 2014 will be repeated by West Bengal in 2019.