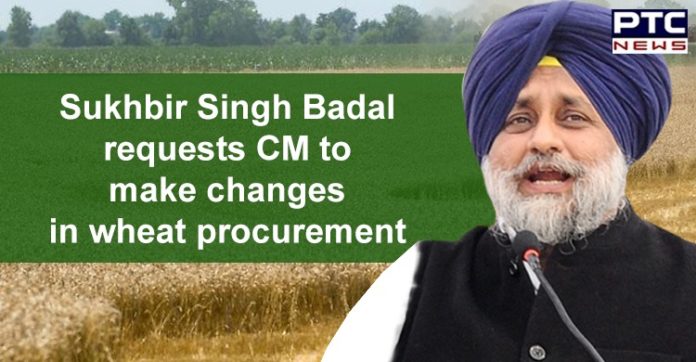 Shiromani Akali Dal (SAD) President Sukhbir Singh Badal on Saturday requested chief minister Capt Amarinder Singh to bring changes in the wheat procurement process so that farmers go to 'mandis' in batches besides taking urgent steps to restore the food supply chain in Punjab to save lakhs of poor from the pangs of hunger.

In a statement here, the SAD President said in view of the Coronavirus pandemic the government should come up with solutions to ensure the safety of farmers during the upcoming wheat procurement season. He said the government could make arrangements to distribute gunny bags to the farmers and ask them to store the wheat in their premises. He said this wheat could then in procured in batches in such a manner that the 'mandis' do not get congested at any given time in the procurement season.

Sukhbir Badal said as of now it was clear that farmers would face acute stress next month when they started harvesting wheat. "There is an extreme shortage of both labor as well as combine harvesters, many of which are also stranded outside the State". He said the State should immediately announce a subsidy of Rs 50 per quintal to enable farmers to cope up with huge costs entailed in getting their crop harvested this season. He said besides this an immediate subsidy should be announced for combine harvesters to augment harvester strength for the coming harvesting season.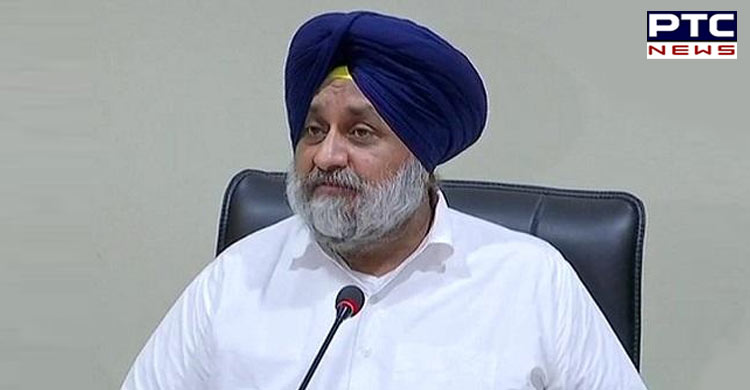 The SAD president said the government should also take steps to market the upcoming potato harvest and should also procure part of the crop to ensure farmers were not affected in any manner. He said the procured potatoes could be provided free of cost to the disadvantaged sections of society.
Sukhbir Singh Badal said farmers in Malwa would start sowing cotton from April 20 next month. He said farmers had already approached him and told him of the severe shortage of quality BT cotton seed. He said the government should make immediate arrangements for the procurement of BT cotton seed from Tamil Nadu and Gujarat and distribution to farmers.
Also Read | Punjab CM requests EAM Jaishankar to airlift stranded Sikh families in Afghanistan
The SAD president also requested the chief minister to take urgent steps to restore the food supply chain in the State, saying there was a severe shortage of all essential items. He said the inter-state movement of food products should not be stopped and the government should intervene and ensure it reaches the retail shops and also the people.
He said steps should also be taken to ensure vegetables and fruits are given priority in transportation and their prices should be controlled. "There are widespread reports that prices of vegetables and fruits have skyrocketed and are out of reach of the common man". He said the district administrations should come out with a controlled list of all essential items to stop over-charging and helplines should be put in place to ensure no one was fleeced in this time of crisis.
-PTC News