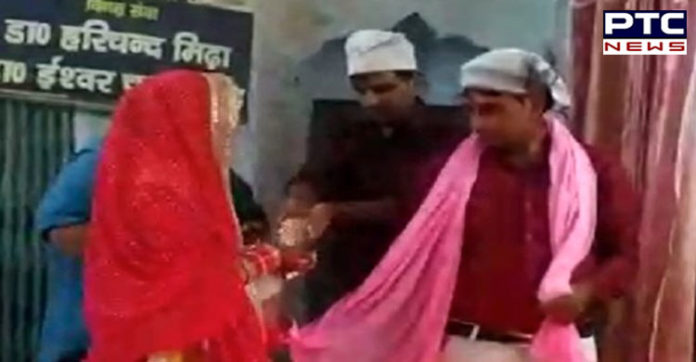 A 36-year-old Surender has claimed that he paid Rs 70,000 to the middleman to marry a 28-year-old woman. But, two days after the marriage, his wife absconded. The incident took place in Jind city of Haryana. Surender has asked the Haryana Government to intervene the matter and take action against the culprits. As per the complaint files, Surender wife died two years ago and his parents were unable to look after himself or the family.
Hence, there were two native residents who lured them to marry an unmarried girl. Surender mentioned that the girl belonged from a poor background as she used to live with a poor aunt in Ludhiana because of the mishap with her family. the girl lost her family, said Surender. The victim said that they demanded Rs 1 lakh but the marriage was fixed at Rs 85,000 rupees.
Also Read: This Netflix series highlights the black past of US President Donald Trump
Further on, he said that after nearly two days, the woman wanted to go back Ludhiana for some religious program at home, she then asked for the mobile phone to call her family members at the railway station.
The victim said, that the lady then disappeared and never returned. According to the victim, the lady went to the home and made a TikTok video which went viral on social media. The complaint has been lodged and is still awaited for the next development in the story.
-PTC News