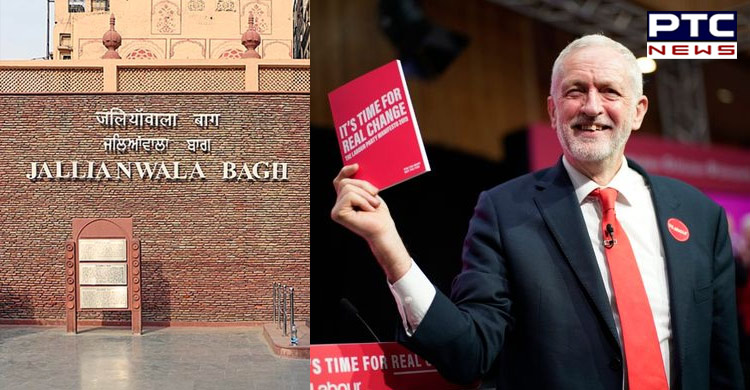 The Labour Party has released the party's manifesto on Thursday ahead of the United Kingdom General Elections 2019. The general election is scheduled to be held in the United Kingdom on December 12, 2019. Labour Party has promised to tender a 'formal apology' on behalf of the British Government for the 1919 Jallianwala Bagh massacre.
Labor Party leader Jeremy Corbyn has set an ambitious plan to shake-up the status quota which, according to him, benefits the rich and wealthy. Releasing the party's manifesto on Thursday, the party has promised to hold public review into role of Britain in the Jallianwala Bagh massacre in Amritsar. In 2017 manifesto, it promised an 'independent inquiry' into the role.
The issue was raised in 2014 when the files suggested that the Margaret Thatcher government adviced the Indira Gandhi government before the operation. Likewise, a section of the Sikh community in the United Kingdom has since been demading an independent inquiry into Britain's role in the massacre.
https://www.ptcnews.tv/ludhiana-punjabi-singer-elly-mangat-booked-for-celebratory-firing/
Also, the mainfesto promised a full apology to black and Asian soldiers who fought in Britain's colonial armies. Also, it promised that it will explore ways to compensate for the discriminatory payments received as  compared to white counterparts serving at the same rank in the same regiments.
The UK elections will be held under the provisions of the Early Parliamentary General Election Act 2019.
-PTC News