Punjab News: Shiromani Akali Dal (SAD) legislators said the SAD had always agitated for the welfare of farmers and asserted that they would continue to raise their voice against repression being meted out to farmers and human rights activists in Haryana even if the Haryana government registered ten cases against them.

"We will not be cowed down by registration of any case against us as is being threatened by the Haryana Vidhan Sabha Speaker," said SAD legislative party leader Sharanjit Singh Dhillon, adding that "We are even ready to go to jail for the cause of the farmers." "We will continue our protest against the repressive policies of the Haryana government", said here.
Also Read | Coronavirus Punjab: Night curfew imposed in nearly 10 districts of Punjab
The SAD legislators made it clear that they had done nothing wrong by condemning the barbaric treatment meted out to farmers and human rights activists as well as Sikh youth by the Haryana police.

"We used our democratic right to hold a peaceful protest against Haryana chief minister Manohar Lal Khattar. We were protesting in our own Vidhan Sabha building premises," Dhillon said.
Also Read | Amid spike in COVID-19 cases, Punjab announces preparatory leaves for students
Adding, he said that "the Haryana government was trying to use the same repressive measures against us as it has done with the Kisan Andolan. We are, however, ready to make any sacrifice for the cause of the annadaata," he said.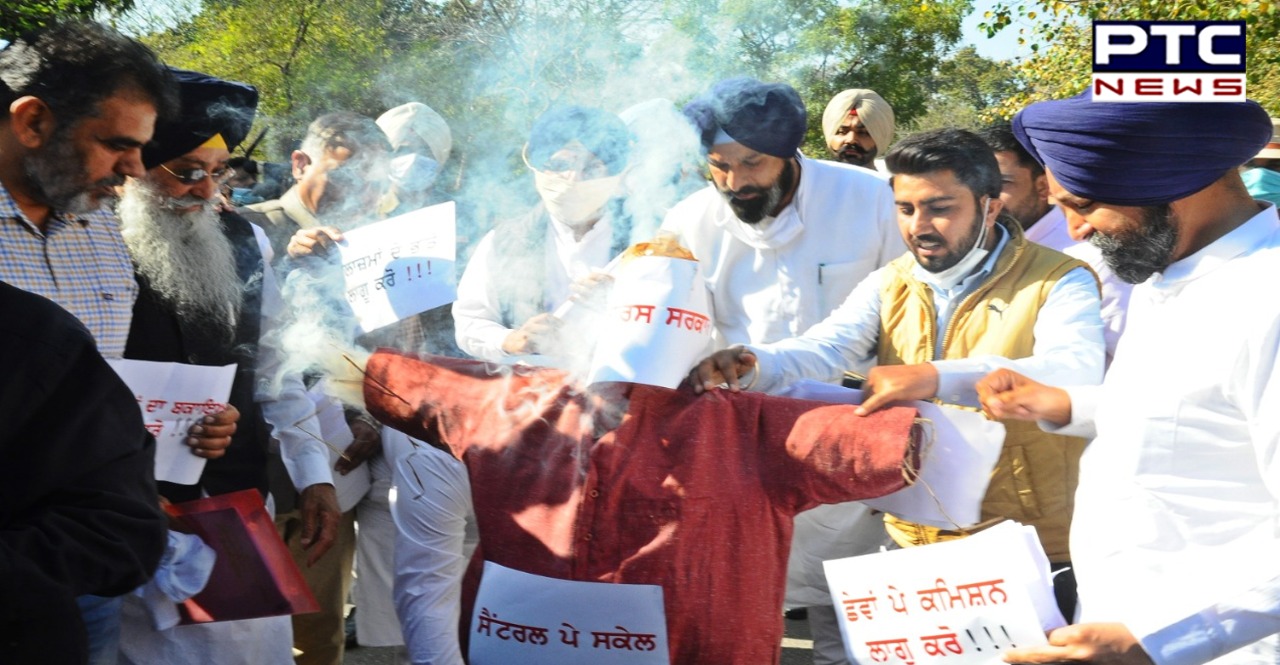 The legislators also stated that they had raised the issue of inhuman treatment meted out to farmers as well as human rights activists Nodeep Kaur and Shiv Kumar as well as insult to the articles of faith of Ranjit Singh and others in the Punjab Vidhan Sabha budget session.
The Shiromani Akali Dal legislators further said the farmers of Punjab and Haryana were one as far as the Kisan Andolan was concerned.
Click here to follow PTC News on Twitter for latest news from Punjab.
-PTC News