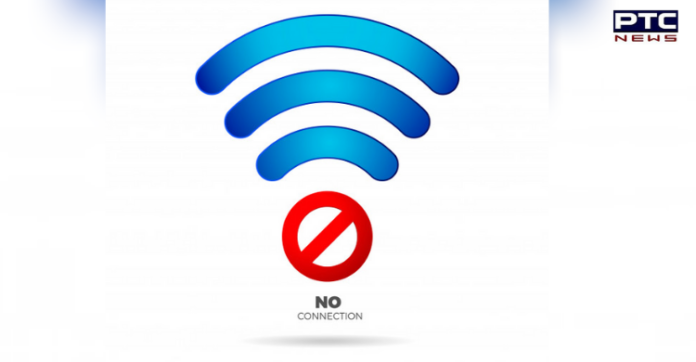 The farmers protest in Punjab on 25th September has led to various rumors of suspending the internet services.

A false post regarding the same is going viral on social media which says that from 5pm, 24th September to 11pm, 25th September, the internet services will be suspended.
Also Read | Sukhbir S Badal "outrightly rejected" the Rs 50 per quintal hike in the MSP of wheat
However, the truth is that all these posts are false and misleading and no internet services will be suspended. The internet services will work the same and the people are requested not to trust these false and fake news.
Raveen Thukral, Media advisor, Punjab CM tweeted on rumors, "No suspension of internet services announced in Punjab. Kindly don't believe in rumors circulating on social media."
Also Read | After Akali Dal, now JD(U) wants revised farm bills, demands MSP guarantee
The farmers in Punjab have enforced 'Chakka Jam' and no vehicles will be running on the roads. The farmers have requested the people to support them in this protest.
ਪੰਜਾਬ 'ਚ ਕੱਲ੍ਹ ਇੰਟਰਨੈੱਟ ਸੇਵਾਵਾਂ ਰਹਿਣਗੀਆਂ ਬੰਦ ?

ਪੰਜਾਬ 'ਚ ਕੱਲ੍ਹ ਇੰਟਰਨੈੱਟ ਸੇਵਾਵਾਂ ਰਹਿਣਗੀਆਂ ਬੰਦ ?#FarmersBill #AgricultureBill #Farmers #InternetService #InternetServiceClosed #InternetServiceInPunjab #PunjabBand #IStandWithIndianFarmers #SupportFarmers #DataOff

PTC News यांनी वर पोस्ट केले गुरुवार, २४ सप्टेंबर, २०२०
A lot of Punjabi singers have also supported the protest and have requested the people to support the 'anndaata'.
-PTC News