Former Union Minister Harsimrat Kaur Badal on Tuesday wrote a letter to Prime Minister Narendra Modi and External Affairs minister Subrahmanyam Jaishankar to open the Kartarpur corridor as the Covid-19 situation has improved.

"Sikhs have been patiently waiting for the opening of corridor once again. Gurpurab is a few days away and the corridor should be opened before that," Harsimrat Kaur Badal added.
Also Read | Punjab reduces petrol and diesel prices, details inside
She further said that "I strongly urge Prime Minister to open proposal for a land swap with Pakistan for including Kartarpur Sahib in Indian Punjab and intervene to expedite re-opening of the corridor as well as push for 'Permanent Peace Corridor' linking all historical/religious places in Pak with a border for access to devotees."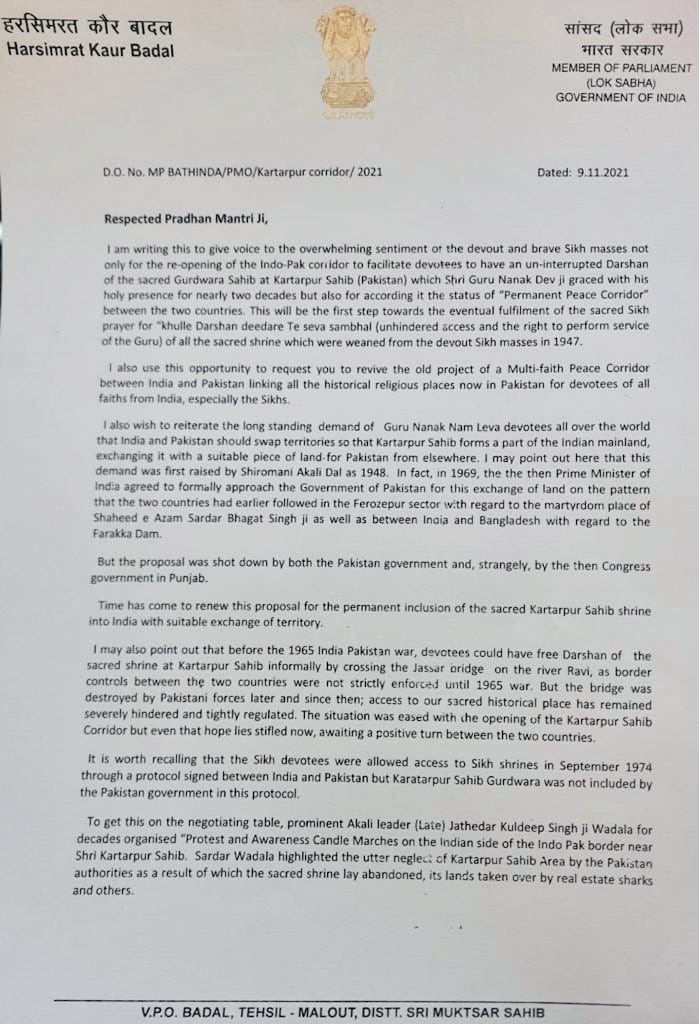 The pilgrimage to the Kartarpur Sahib gurdwara was suspended in March 2020 in view of the Covid-19 pandemic. November 9 marks the second anniversary of the opening of the Kartarpur corridor, which connects the Gurdwara Darbar Sahib in Pakistan to India.
Also Read | Petrol, diesel prices in India reduced significantly after cut in excise duty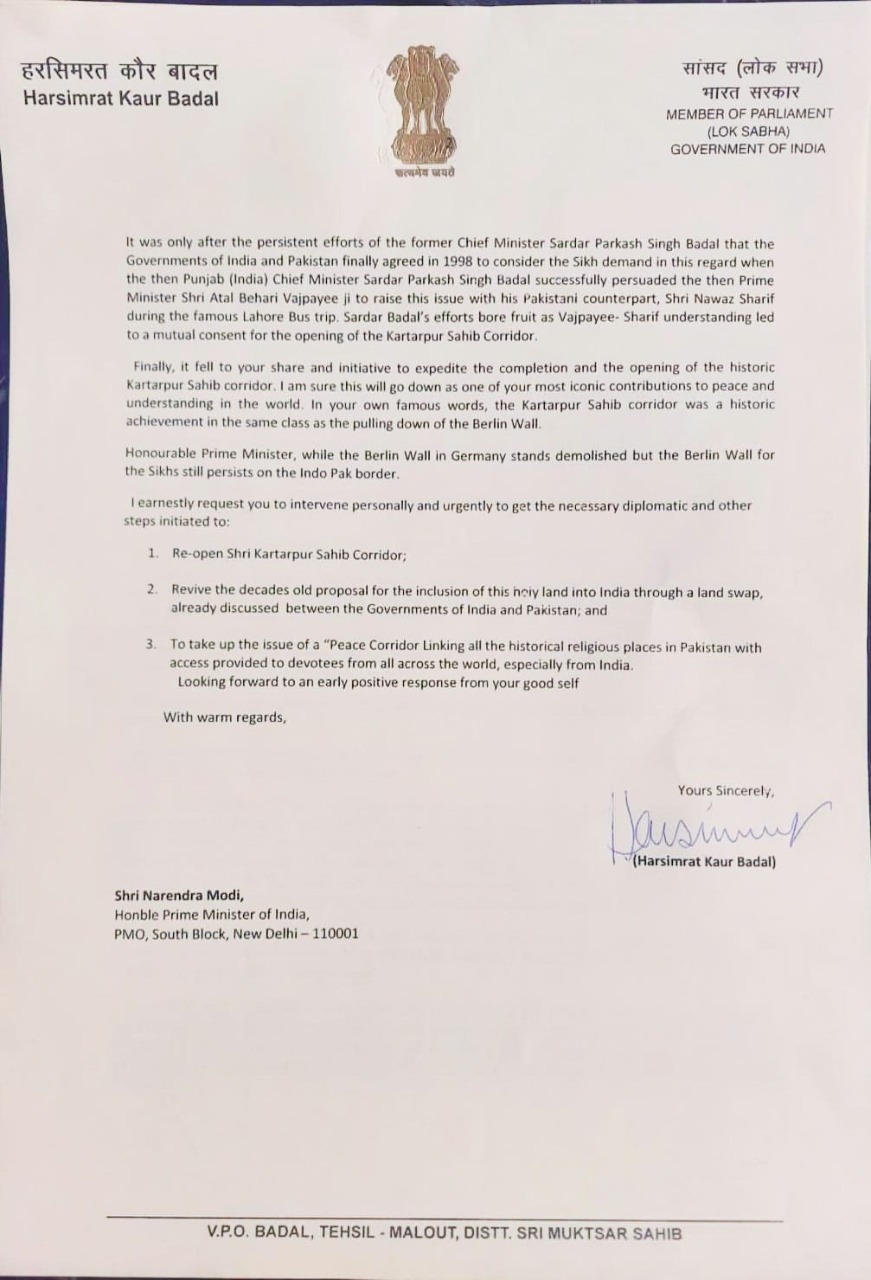 The corridor was inaugurated on November 9, 2019, to commemorate the 550th Parkash Gurpurb of Guru Nanak, the founder of Sikhism. Early in August, Pakistan has lifted travel restrictions from 11 countries including India.
Pakistan had put India under Category C from May 22 till August 12 due to the spread of the Delta variant, which meant that the movement of people, including Sikh pilgrims, from India, was subjected to special permission.
On March 16, 2020, both India and Pakistan had temporarily suspended the day-long pilgrimage in wake of Covid 19 and also suspended the registration for the Kartarpur Sahib pilgrimage.
However, on October 2, 2020, the Pakistan government announced to unilaterally open the Kartarpur Sahib pilgrimage but India denied to reciprocate the gesture.
India and Pakistan signed the Kartarpur corridor agreement with Pakistan on October 24, 2019.