New Delhi, January 12: G20 is all set in establishing a new
working group on Disaster Risk Reduction (DRR), under the presidency of India.
The rapid change in natural disasters related to cropping up from time to time
which is leading to global climate.

The group will work towards achieving disaster risk
reduction goals and further enhance global preparedness against disaster.
Recently, India has raised the concern of building a resilient infrastructure
for disaster risk reduction at various international forums and has also called
for worldwide collaboration on the issue. In an exclusive interview with DD
India, the member secretary of the National Disaster Management Authority
(NDMA), Kamal Kishore, talked about the reasons behind India's achievements in
disaster management.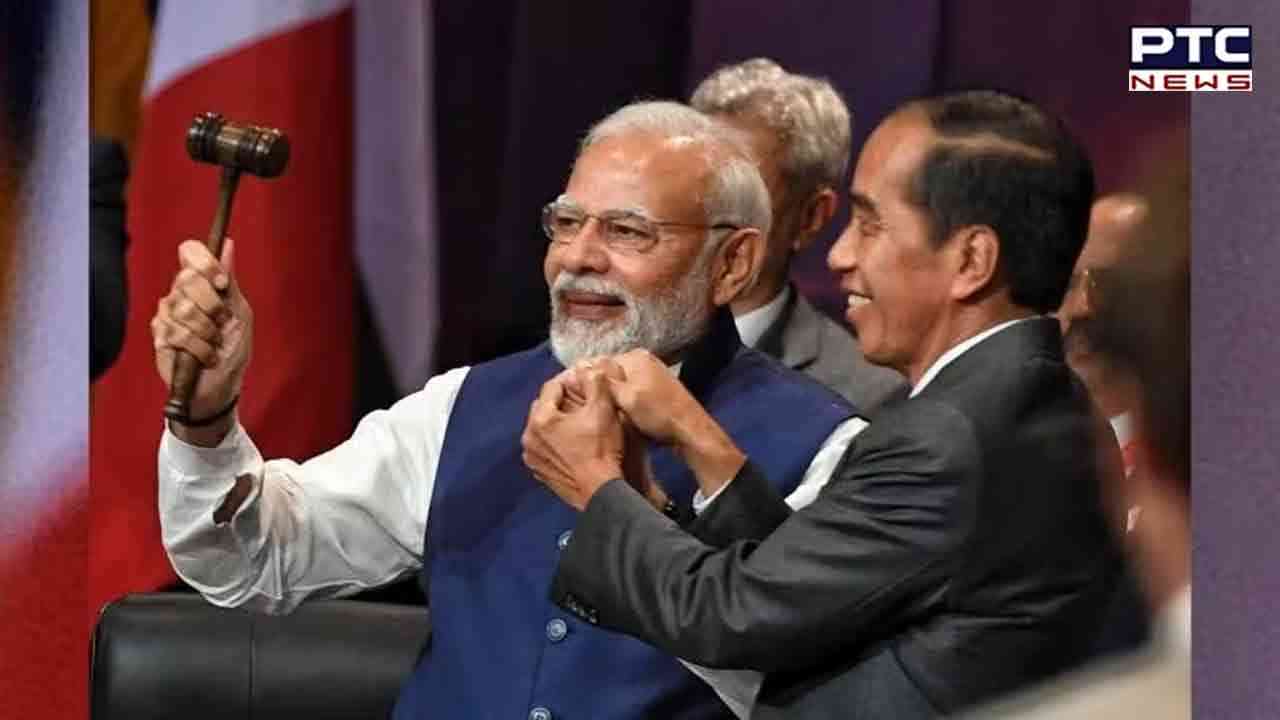 Kishore, further emphasised on the three elements behind
India's effort to minimise disaster's effects, India has made a progress in
improving forecast and warning systems, community-level preparedness and having
trained volunteers at the local level, helping people know what to do during
the time of a disaster warning, and the continuous improvements in the
dissemination system to provide early warnings about disasters.
Also Read | Need to 'remain alert', Army Chief General Manoj Pande on LAC standoff

G20 Sherpa Amitabh Kant while addressing mediapersons said
that a new work stream on Disaster Risk Reduction has been established under
India's presidency to encourage collective work, multidisciplinary research and
exchange of best practices on DRR.
The key priorities where India has proposed in the G20 Disaster
Risk Reduction group is the issue of financing. Every year, the country
allocates $1 bn for its disaster mitigation and wants to work in a direction
where there is more investment in risk reduction to ensure less spending on
disaster response.
India has emphasised on the importance of developing
resilient infrastructure that can withstand natural disasters. Prime Minister
Narendra Modi, in his ten-point agenda, has advocated building resilient
infrastructure.
The National Disaster Management Authority highlights six
thematic areas for action in which the central and the state governments should
function. These are mainstream and integrated DRR and institutional
strengthening, capacity development, promoting participatory approaches, work
with elected representatives, grievance redress mechanism, promoting quality
standards, certifications, and awards for disaster risk management.
Also Read | Chandigarh mayoral election 2023 to be held on January 17

Speaking on National Disaster Management Authority earlier,
Union Home Minister Amit Shah said, "It is the first national disaster
plan prepared in the country and matches all the parameters of Sendai Disaster
Risk Reduction Framework-2015 to 2030."
- ANI