UK, January 21: UK police fined Prime Minister Rishi Sunak for not wearing a seatbelt in a moving car while filming a social media video.
Taking to their Twitter handle, Lancashire Police wrote, "Following the circulation of a video on social media showing an individual failing to wear a seat belt while a passenger in a moving car in Lancashire we have today (Friday, Jan 20) issued a 42-year-old man from London with a conditional offer of fixed penalty."
Also Read: Farooq Abdullah compares Rahul Gandhi to figure on high pedestal
PM Sunak has been fined to pay and implicitly accepts guilt within 28 days. The much less than the maximum fine and do not risk going to court to answer the case. It tends to be the standard penalty issued in such cases.
As per the news reports, Sunak was fined Pound 50 (around Euro 57 or USD 62), one-tenth of the theoretical maximum fee for not wearing a seat belt if taking the case to court.
Notably, passengers caught failing to wear a seat belt when one is available can be fined Pound 100. This can increase to Pound 500 if the case goes to court.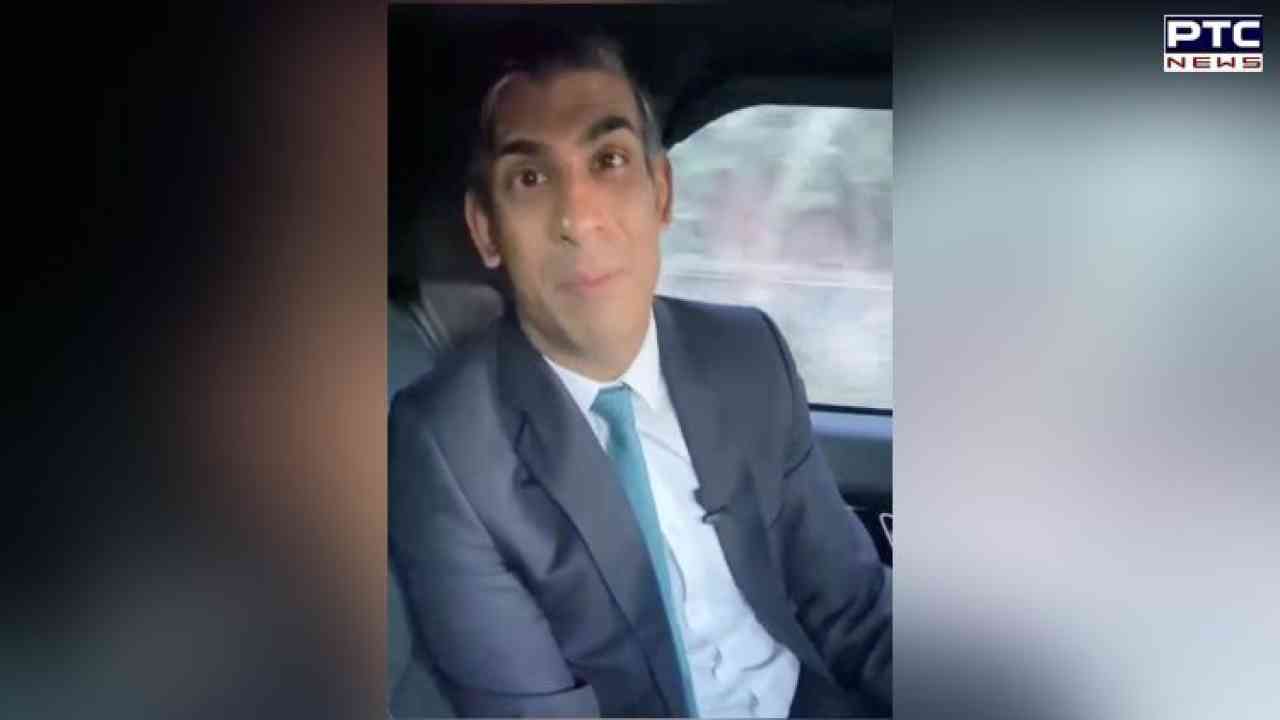 Sunak's office said in a statement that "the prime minister fully accepts this was a mistake and has apologized. He will of course comply with the fixed penalty."
Sunak was in Lancashire when the video was filmed, during a trip across the north of England.
The video - to promote the government's latest round of "levelling up" spending - was posted on Sunak's Instagram account.
In the meanwhile, he apologized after removing his seatbelt to film a campaign video in the back of a moving car.
Also Read: Twitter Blue subscriptions now also available to Android users

The spokesperson said, "The prime minister believes everyone should wear a seatbelt."
"It was an error of judgment, he removed it for a short period of time to film a clip, which you've seen, but he accepts that was a mistake."
It is the second time Sunak has received a fixed penalty notice while in government.
- ANI