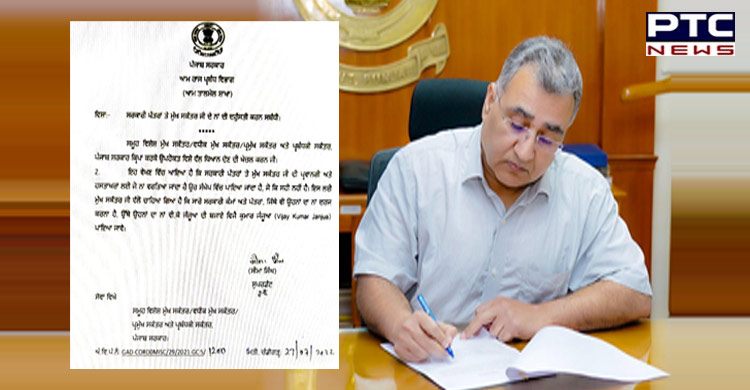 Mohali, July 28: Punjab Chief Secretary VK Janjua probably does not like writing his name this way. In an order issued on Thursday, he has clearly stated that his name should be written as Vijay Kumar Janjua and not VK Janjua.

A letter in this regard has also been sent to all government departments. Vijay Kumar Janjua has recently been made the Chief Secretary of Punjab. He replaced Anirudh Tiwari, who was appointed during the Congress tenure. However, his promotion and appointment has been challenged in the Punjab and Haryana High Court.
Petitioner Tulsi Ram Mishra alleged that a corruption case was registered against Janjua in 2009 when he was Director, Industries Department. He was allegedly caught red-handed while accepting a bribe of Rs 2 lakh. It has also been argued that his promotion was illegal and should be cancelled.
Also Read | Three Punjabi youths charred to death in road accident in US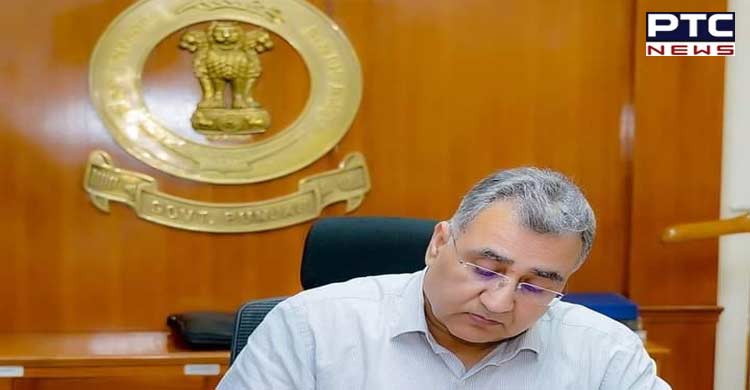 The petitioner said the corruption case against Punjab Chief Secretary Vijay Kumar Janjua was still pending in the court and also the issue of sanctioning by the prosecution was also pending, therefore the promotion was not only illegal but also unconstitutional.
Notably, on July 5, the Punjab Government posted Vijay Kumar Janjua, IAS, as Chief Secretary to the Government of Punjab and in addition Principal Secretary, Department of Personnel and Vigilance in place of Anirudh Tewari, IAS. Earlier, he was posted as Special Chief Secretary, Jails and in addition Special Chief Secretary, Elections.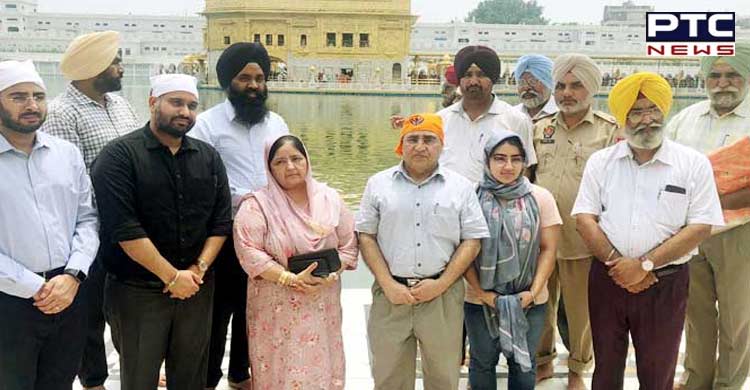 As per information, VK Janjua had been chosen on the basis of his seniority. The only officers senior to him were Arun Goel, who is on central deputation, Vini Mahajan, also on central deputation, Anjali Bhawra and Ravneet Kaur.
The Punjab Vigilance Bureau had arrested Janjua while allegedly accepting a bribe of Rs 2 lakh from a Ludhiana-based industrialist on November 9, 2009. An FIR was registered under the Prevention of Corruption Act. On November 11, 2009, VK Janjua was removed from the office of Director, Industries, Punjab.
Also Read | 'Leamanah Achievers Awards 2022-23': PTC Editor Harpreet Singh Sahni gets 'Sikh Youth High Flyers' title
-PTC News