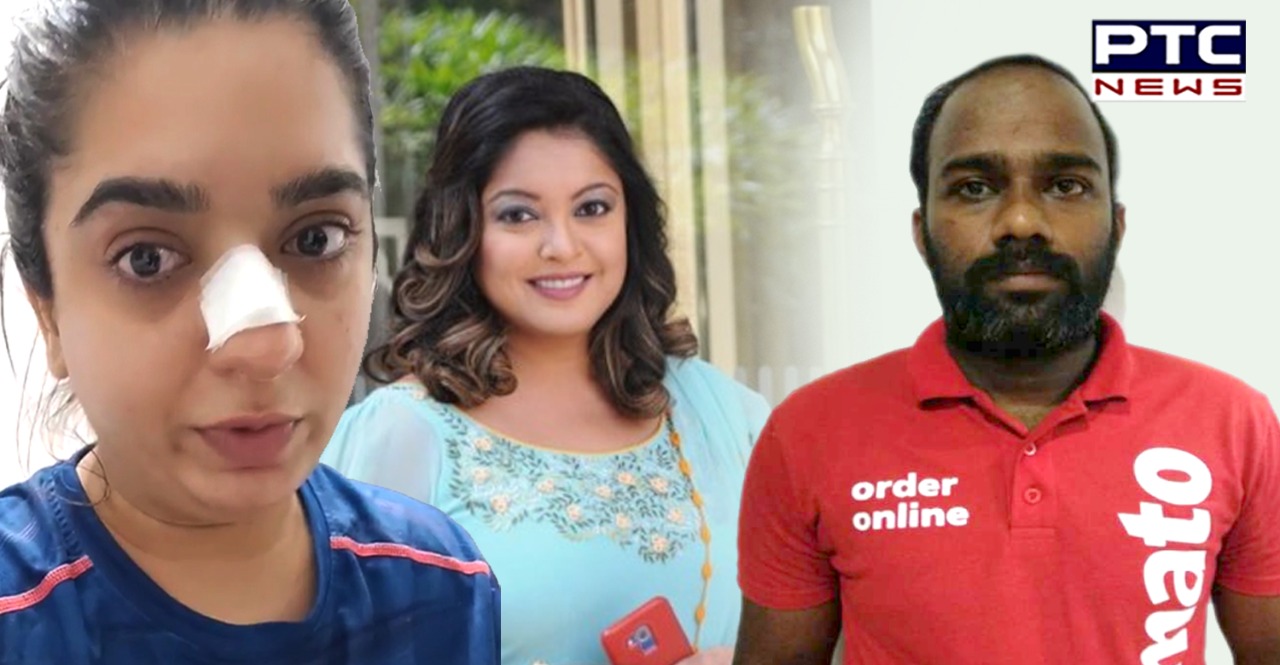 The recent case of the Zomato Delivery boy has once again sparked the row of 'feminism'. Tanushree Dutta, who started the Me Too India movement by accusing Nana Patekar, has joined the ongoing debate and shared her opinion.

In a lengthy post on her Instagram account, Tanushree Dutta said, "So wait a f***ing minute and think what you dumbasses are saying!"
Also Read |Zomato delivery man files FIR against Bengaluru woman
"An educated urban 20 or 30 something woman orders food after a long days work and ends up with a broken bleeding nose. And there is supposed to be another side to the story??" she wrote.

"Men who assault women and are at risk of getting imprisoned will obviously deny the truth. They will cry, jump up and down, beg, plead, play the sympathy card, and whatever else they need to do to get away. No man in the history of the Indian justice system has ever said " yeah I did it" they deny even when they are in prison serving a life sentence," she said on Zomato Delivery boy's statement.
Also Read | 'If he is innocent, penalise the woman': Parineeti Chopra on Zomato delivery boy case
Adding, she said that "the woman refused to pay, refused to give food back, verbally abused him, and hit him with a chappal. Why didn't he go to the police then??"
"And so she then hit herself with her own ring and bled a river, ruined her face, got stitches at the hospital, with worried parents and all in another city and all this for publicity according to some blondes..." she wrote further on Zomato Delivery boy case.
"Why is the food delivery service paying for her treatment if she is such a liar and publicity seeker??" she questioned.
Even as Tanushree Dutta said, "So now uneducated brute men will come into the homes of single women and assault them in broad daylight at the slightest provocation, cry crocodile tears on social media to confuse the masses and our very bright fake feminist celebs will try to manipulate the justice system with their expert tippany (opinion)??"
Click here to follow PTC News on Twitter.
-PTC News