Amritsar, October 18: In a tragic incident, two siblings, aged 20-year-old and 24-year-old, died of drug overdose in Katra Baghian area of eastern part of Amritsar.

As per information, one of the deceased was earlier arrested with drugs a few days ago and was sent to jail. However, his health started deteriorating, following which he was admitted to a hospital in Amritsar, where died of drug overdose.
After hearing the news of the death of his elder brother, the younger brother too injected some drugs and died of overdose the same day. The parents of the victims are inconsolable.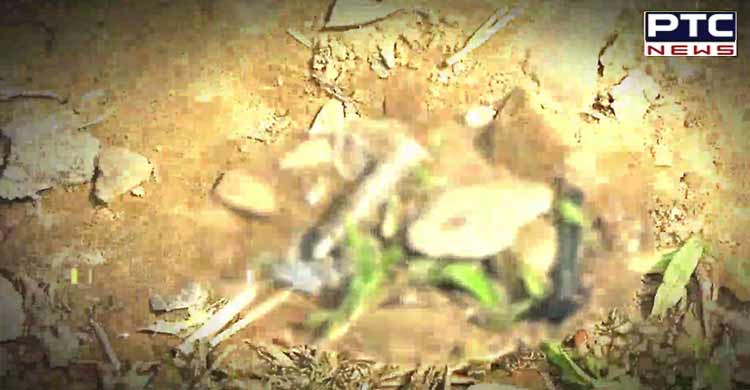 Drug menace in Punjab continues unabated with more youths now falling prey in urban areas too
Also Read | Stray dog menace: One-year-old succumbs to injuries in Noida
Gurmeet Kaur, who lives in the neighbourhood of the victims, alleged that the menace of drugs had now reached urban areas too. Several youths in the area were hooked to drugs. She said both siblings fell prey to the menace about two years ago.
Another neighbour of the victims, Manish Mahajan, alleged that the police had failed to tighten noose around drug smugglers in the area. Youths were falling prey to the menace and several households had been ruined due to this. He urged the Punjab Government to intervene and bring the guilty to book. He said earlier, the menace was rampant in rural area only, but now drugs were being supplied in several posh areas of Amritsar.
Also Read| Big revelation in Sidhu Moosewala murder case: Ex-Punjab Police official found guilty
Sub Inspector Shabeg Singh said a youth named Hargun was in jail in a case registered against him under the NDPS Act, However, his health deteriorated, following which he was admitted to Guru Nanak Dev Hospital, Amritsar, where he died. Later, the family told them that his younger brother also died of  drug overdose the same day.
A case has been registered and further investigations are on.
-PTC News