Gurpurb: The Union Ministry of External Affairs (MEA) on Thursday said a jatha of 1,500 pilgrims had been allowed to visit Pakistan from November 17 to 26 through the Attari-Wagah Integrated Check Post as part of the 1974 protocol on visits to religious shrines between India and Pakistan.

The pilgrims would visit Gurdwara Darbar Sahib, Panja Sahib, Dera Sahib, Kartarpur Sahib and Gurdwara Sacha Sauda.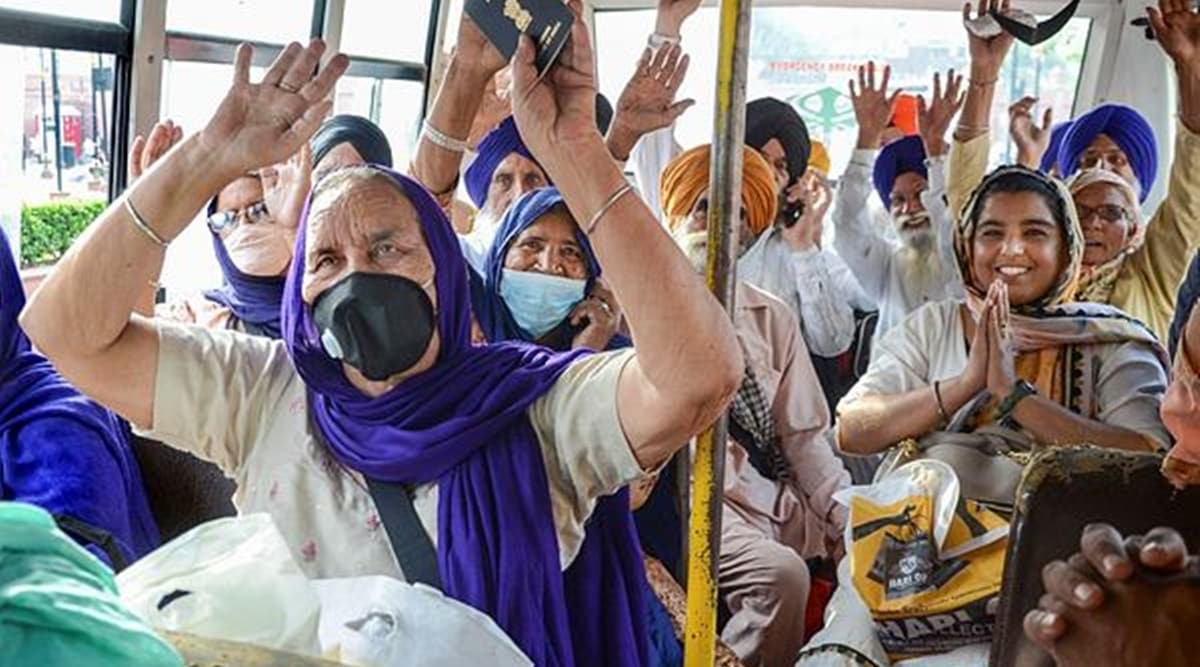 Also read | Portugal makes it illegal for your boss to text you after work hours
"In view of the significance of Gurpurb, it has been decided that a jatha of 1,500 pilgrims from India will travel to religious shrines in Pakistan from November 17 to 26," said MEA spokesperson Arindam Bagchi.
On the other hand, the ministry said in June, Pakistan had twice denied permission to jathas to visit Sikh shrines. A jatha for Guru Arjan Dev's martyrdom anniversary was denied permission and then another jatha for Maharaja Ranjit Singh's birth anniversary was not allowed to enter Pakistan.
As per the Pakistan-India bilateral agreement, 3,000 Indian Sikh pilgrims can be allowed entry into Pakistan for Gurpurab celebrations. This time the pilgrims will be allowed to go to Nankana Sahib as also gurdwaras in Lahore, Hassan Abdal, Kartarpur and Farooqabad.
Also read | AAP planning to look for Sikh CM candidate on OLX, says Sunil Jakhar
There have been repeated demands to reopen the Kartarpur Corridor shut since March last year amid the Covid outbreak. Former Union Cabinet Minister and SAD leader Harsimrat Kaur Badal had also recently written to Prime Minister Narendra Modi seeking the reopening of the corridor.
She sought PM Modi's personal intervention for its reopening and urged him to "revive the decades-old proposal for the inclusion of this holy land into India through a land swap".
-PTC News with inputs from agencies