Karwa Chauth 2022: Karwa Chauth, one of the most auspicious festivals for married women in India, falls on October 13 this year. Women observe a 'nirajala' fast till the moon rises on this day. As women fast to pray for the long life of their husbands, the Karwa Chauth Vrat story is being recited.

Karwa Chauth falls on the fourth day following Purnima in the month of Kartik. Goddess Parvati Lord Shiva, Lord Ganesh, and Lord Kartikeya are worshipped by married women.
The fast is later completed after having a glimpse of the moon.
This festival is mainly celebrated in the states of Punjab, Haryana, Uttar Pradesh, and Himachal Pradesh. During the occasion, married women recite the Karwa Chauth Vrat story.
Three Storys of Karwa Chauth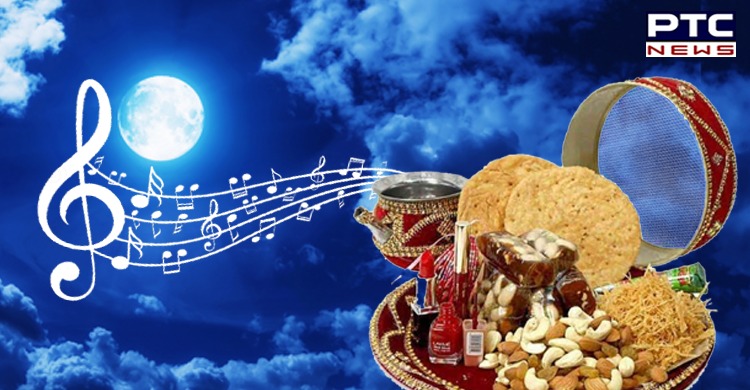 Karwa:
As per the legends, a crocodile caught Karwa's husband as he was bathing on the side of a river. Karwa then tied the crocodile with a cotton thread and asked the God of death- 'Yamraj'- to punish the crocodile to hell.
Also Read | Kerala 'human sacrifices' case: Possibility that accused ate victims' bodies, say police
When Yamraj refused, she threatened him with her curse. Yamraj became scared and sent the crocodile to hell while blessing Karwa's husband with a long life.
Karwa and her husband lived happily together.
Mahabharata: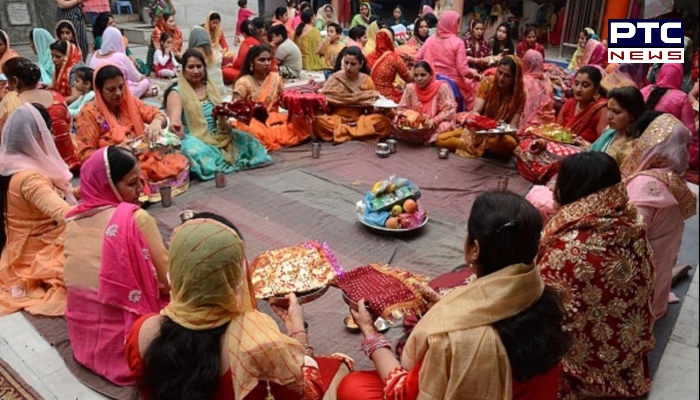 According to the Hindu religion, Draupadi also fasted for the long life of her husbands. As per the legends, when Arjuna went for penance in the Nilgris, Pandavas faced a lot in his absence.
Thus, Draupadi remembered Lord Krishna, who reminded her of a similar occasion in which Lord Parvati fasted for Lord Shiva. Similarly, Draupadi observed a Karwa Chauth fast with all the rituals and consequently, Pandavas were able to overcome their problems.
Queen Veeravati:
A queen named Veeravati was the only sister of seven brothers and celebrated her first Karwa Chauth at her parents' house. As she was observing her fast, she was suffering from hunger and thirst. Since her brothers couldn't see her suffering, they insisted she break the fast.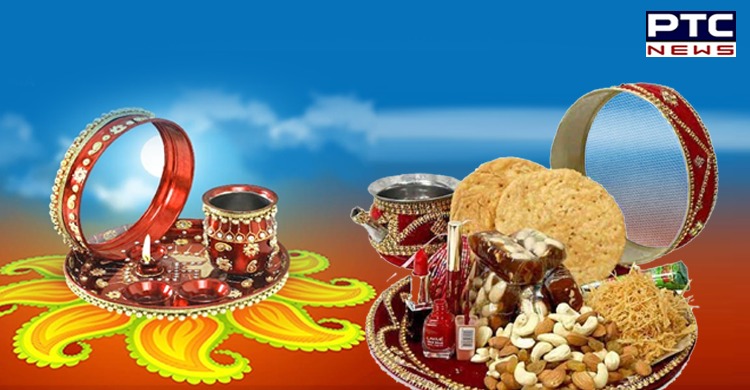 As Veeravati refused to break the fast, the brothers tricked her by putting a round mirror in a Pipal tree, which convinced her that the moon has risen. After this, she broke her fast. The moment she settled down eating the food, a voice appeared and said, your husband, the king was dead.
Also Read | Punjab Govt allows 2-hour window for bursting green crackers on Diwali, Gurpurab
-PTC News