Lakhimpur Kheri violence: After the Uttar Pradesh government announced relief and a job for the kin of farmers who were killed in the Lakhimpur Kheri incident, a video has surfaced on social media which apparently shows SUV running over farmers marching in the district.

A video shows an SUV running over slogan-shouting farmers who were marching in Uttar Pradesh's Lakhimpur Kheri. Eight people, including four farmers, were killed in an incident that took place on October 3.
Also Read | Lakhimpur Kheri violence: UP govt announces judicial inquiry under retired HC judge
The video is making rounds on social media. However, the video is yet to be verified by the police. The visuals do not make it clear who was in the driving seat.
Also Read | Farmers' protest: SC issues notice to 43 farmers' organisations on PIL against blockade of roads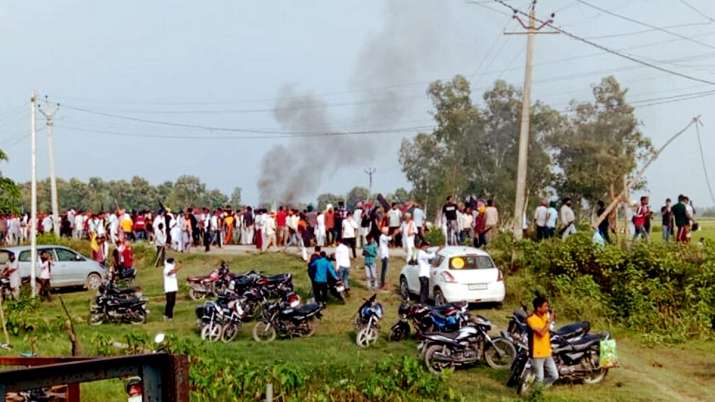 Meanwhile, Congress leader Priyanka Gandhi Vadra took to Twitter and shared the video. She tweeted: "Narendra Modi Sir, your government has kept me in custody for the last 28 hours without any order and FIR. This person who crushed the annadata (farmers) has not been arrested yet. Why?"

In a 25-second video clip, the SUV rammed into protesters. Another vehicle, with sirens on it, was seen tailing the SUV that hit the farmers.
The farmers alleged that the protesters were run over by an SUV which was being driven by Union Minister Ajay Kumar Mishra's son Ashish Mishra. However, both the Minister and his son have denied being at the spot.
https://twitter.com/i/status/1445224703136649220
-PTC News