Trouble mounted for Kangana Ranaut as an advocate in Punjab's Zirakpur has sent a legal notice to the actor demanding an apology for a tweet over farmers protest in which she falsely identified an old woman at the protest site as Shaheen Bagh's 'Bilkis Dadi'.
As per the legal notice against Kangana Ranaut, the actor has been asked to tender an apology within 7 days.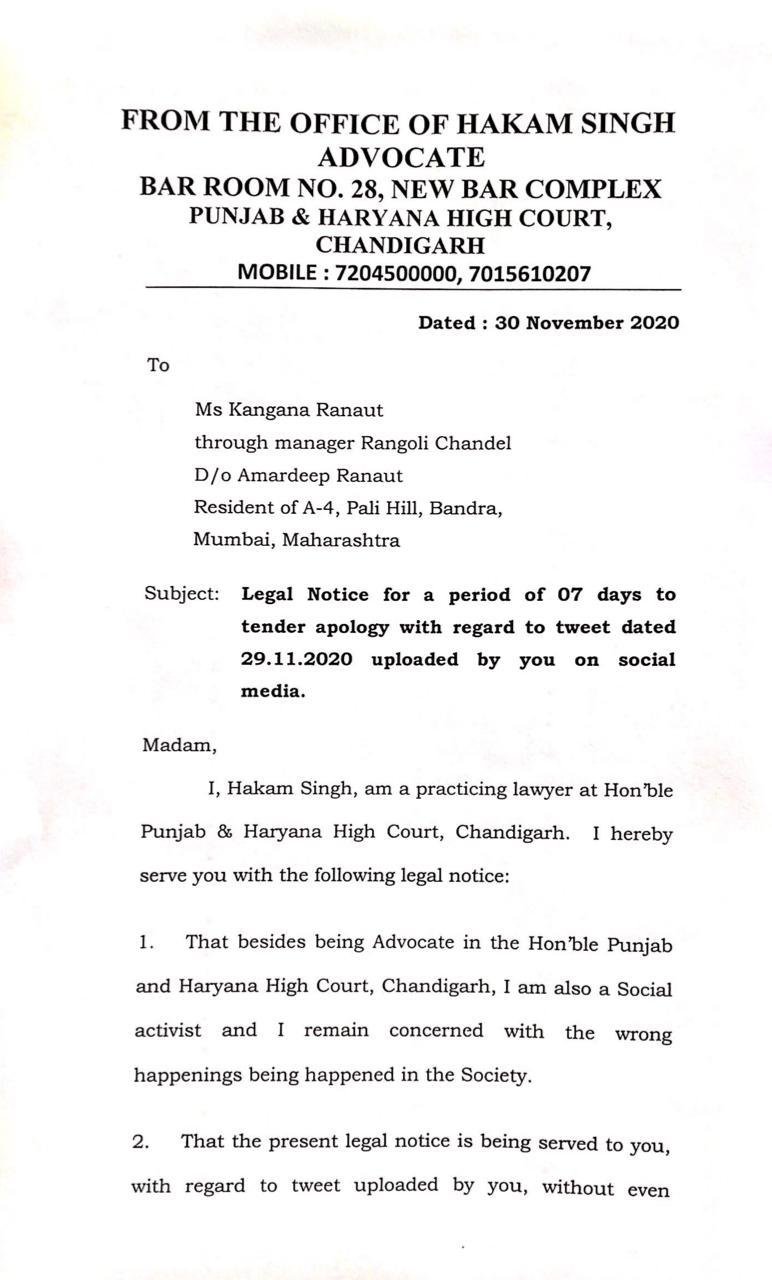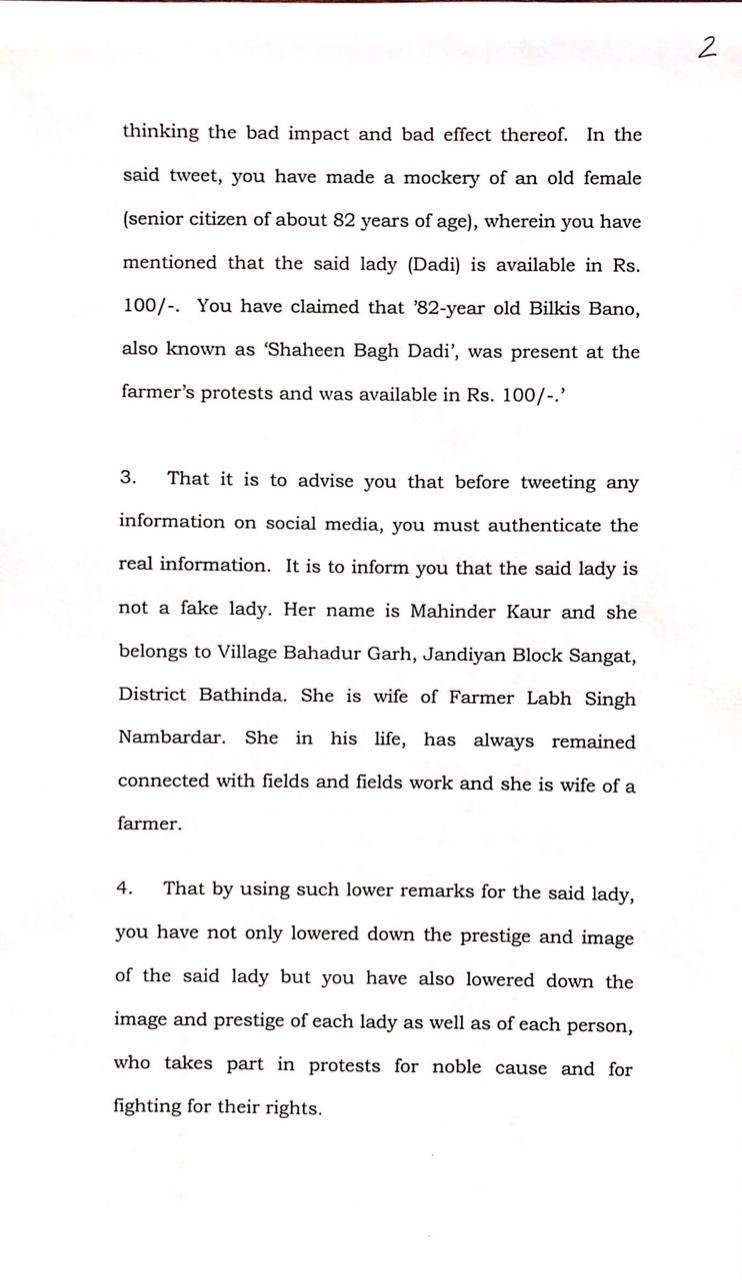 As per the report, Ranaut had posted the picture of Mohinder Kaur (73) who is a resident of Bahadurgarh Jandian of Bathinda. She had claimed that she was the same 'Bilkis Dadi' who was present during the Shaheen Bagh protest and now she had joined the farmers protest.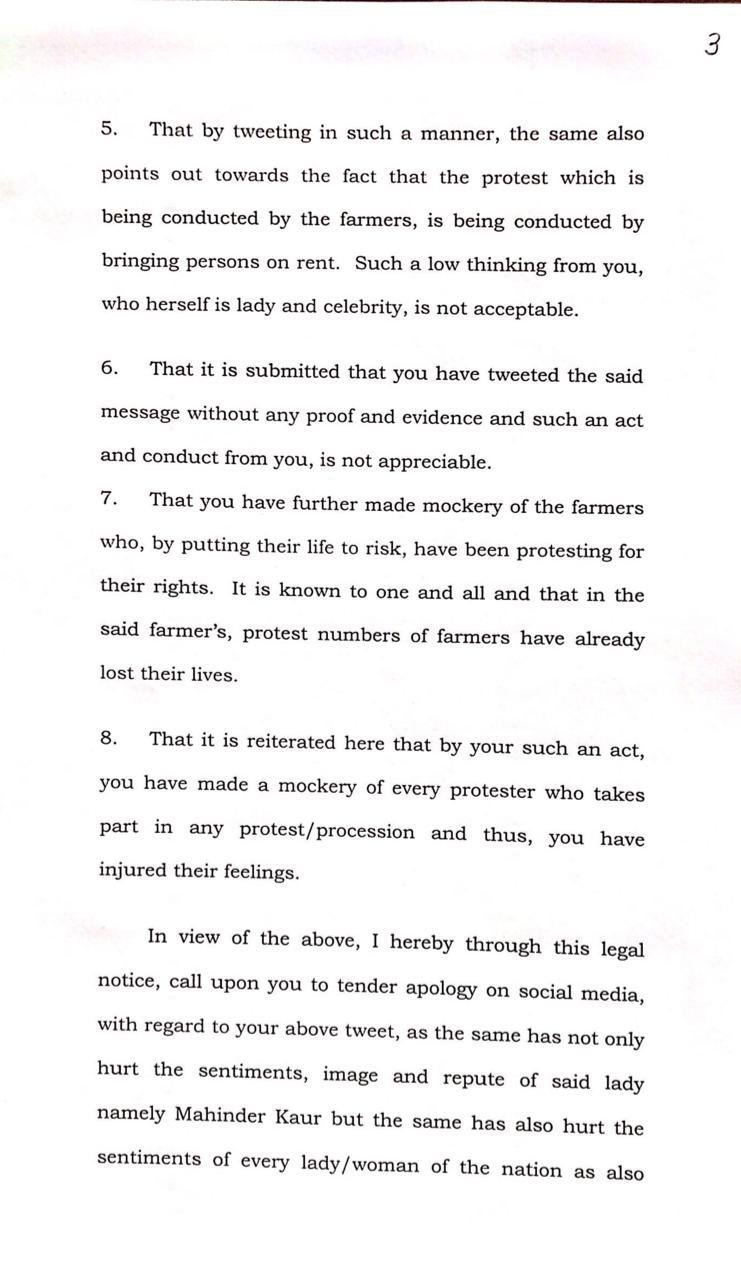 Also Read | 'Tractor to Twitter': Farmer protest gets online push from Punjabis
The tweet by Kangana Ranaut alleged that she was available for Rs 100. Later, the actor had deleted her tweet after she was slammed by the netizens for sharing "fake news'.
After Kangana deleted her tweet, Mohinder Kaur said that she was told that some actor wrote about her like this. She said that she (Kangana) never visited her, never saw what she was doing, and said that she was available at Rs 100! "That's very bad, what would we do with Rs 100?" she said.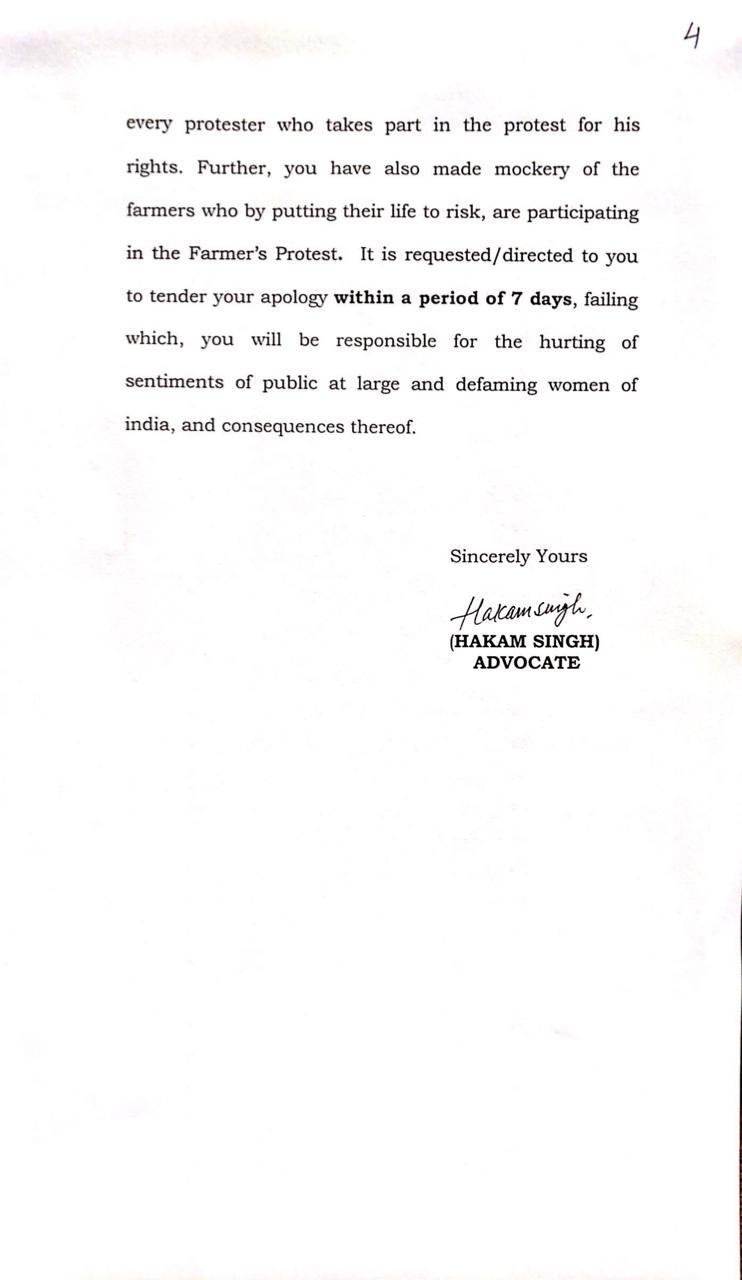 Also Read | Punjab singer Jass Bajwa is now married
Likewise, she was slammed by the Punjabi celebrities.
Punjabi singer Gippy Grewal tweeted: "Shame on you Kangana to say something so abrupt without checking facts and basic information. Hope that you well soon and be able to look into the situation without any prejudice. It's the matter of the motherland to not only farmers but to every Indian which includes you too."
Slamming Kangana Ranaut Punjabi singer Ammy Virk wrote: "Lakh di laahnat bhain ji tuhade te… ainni v polish ni maari di kise de. lokan ton vadd k kuch ni hunda, tuc saade burjurgaan baare bole o… tuhadi ikk adhi kandh todi c bombay aaleya ne te tuc duniya ser te chakkli c, te saade haqqq khoye aaa sarkar ne."
-PTC News